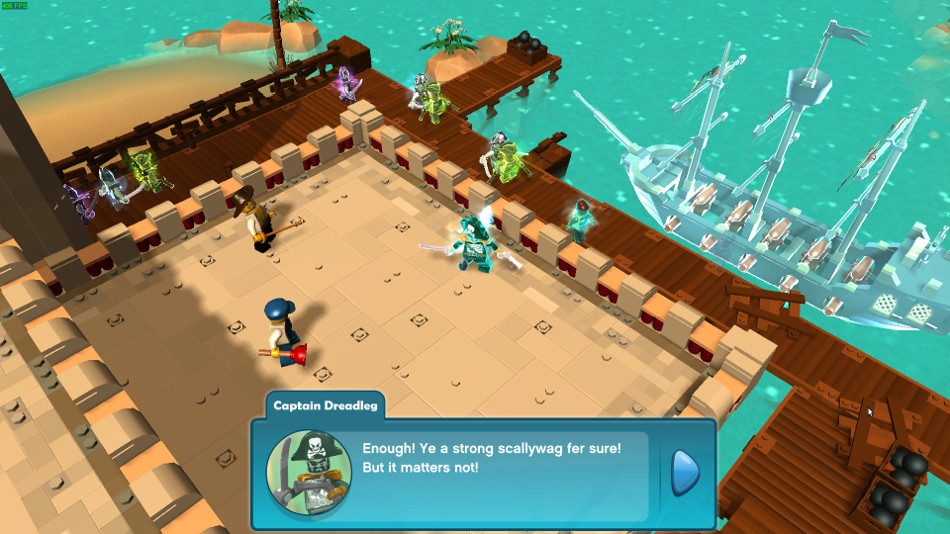 Our very first official LEGO game is now available on Linux, but is it worth your time? I took a look with our caster Samsai.
The keys were provided by Funcom directly, so big thanks to them. That doesn't mean we will sugarcoat anything though, as usual I will be brutally honest.
Thoughts
It's very much aimed at a younger audience, so unless you have kids around it's probably not worth your time at all. It's a child-friendly MMO, and during our testing and livestreaming of it, we found it to be far too easy. Not just easy, but the dialog on the whole was too cringeworthy.
It's very simplistic down to the core, but it does have a few of the usual MMO features like mini bosses, boss battles and a very simple levelling system. I mentioned that it's too easy, and it's laughable for an adult. The enemies do practically no damage, and even when there's a lot of them, it's extremely easy to defeat them all within seconds.
Something I mentioned during the livestream is that even for a younger audience, I can't see them liking it, unless they are really young, just because of how easy it is. Being LEGO just isn't enough to make a game good, not for the kids of today who have thousands of other (and much cheaper) games. I can't imagine anyone over eight years old getting into it, so that's a pretty damn small market for the PC.
Honestly, if they made it a bit harder, or let you chose a difficulty it would be far better. There's no challenge to it, and I would be shocked if any adult thought it was good.
We found the Linux version buggy too, as if you launch it via Steam directly, there is no sound. You need to launch it outside of Steam to get any sound (so it's not totally game-breaking), and the "normal" Fullscreen mode didn't work right either, luckily the fullscreen-windowed mode works fine, as does Windowed mode. I reported these issues to my contact, so hopefully they will look into it.
The game also looks
nothing
like the Steam store screenshots, which really, really annoys me. Shots on a Steam store page should be screenshots if they are made to look like gameplay, renders should be banned by Valve unless it's general game art.
The Linux version seems to have no anti-aliasing either, so there are jagged edges everywhere.
Check out
LEGO Minifigures Online
if you have kids, otherwise it's a waste of money, and that's being a nice as I can about it.
Some you may have missed, popular articles from the last month: