Monsters and Medicine [Official Site] is a puzzle game about building a hospital for injured monsters, it's now out in full with Linux support.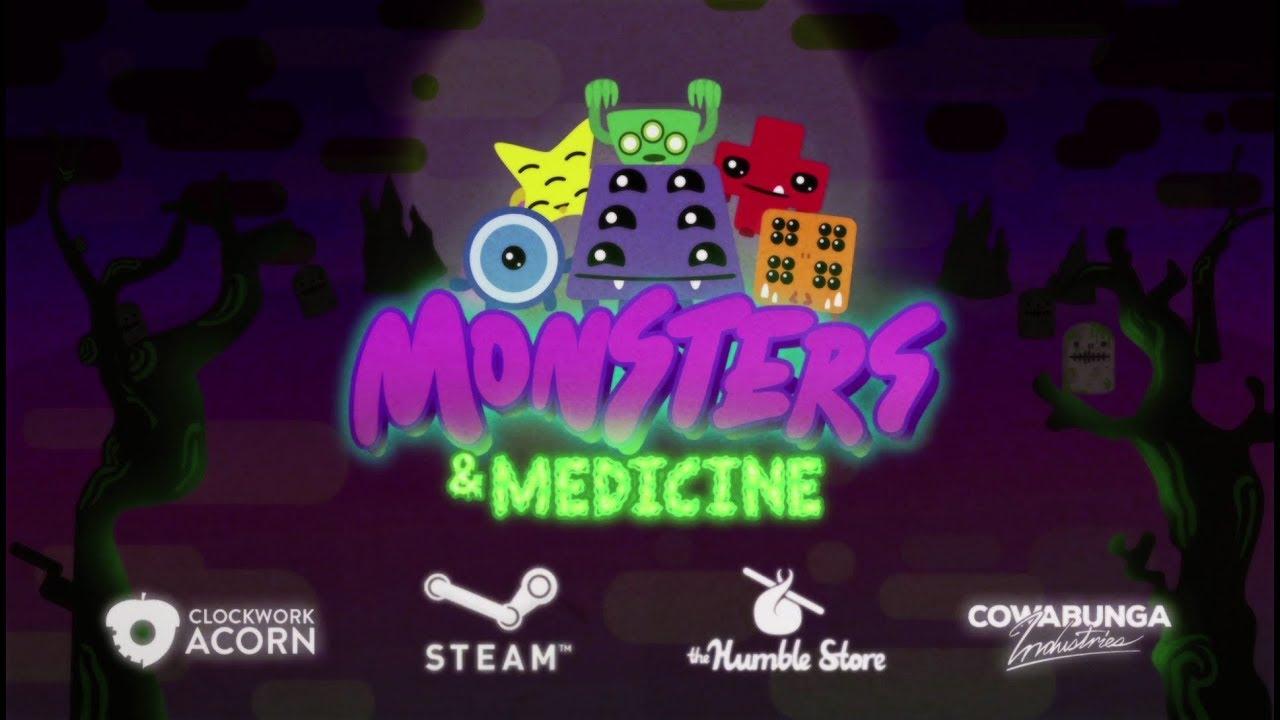 Features:
Easy-to-learn but difficult-to-master gameplay.
Quirky art style with monsters you'll learn to love.
100 hand-crafted replayable levels.
Unlockable endless mode with randomly generated levels - play forever!
It's a bit strange really, as it's a turn-based puzzle game which feels quite a bit like a strategy game. You have an assortment of different coloured monsters lining up outside, each with a certain amount of health. You need to build up your hospital with matching coloured rooms to heal them.
The way the turns work, is that each time you make an action, be it building a new room or placing down a path, the monsters will then get healed, new monsters come in, monsters die and so on. It's all about planning ahead, since you need to plan for the monsters colour in the current line, plus the monsters that arrive after them.
Each room you build, can only hold a certain amount of monsters in it, but you can boost their bed count up to their maximum by placing down booster rooms. However, that's not always a good idea, as it may make room for more monsters of a certain colour that's close to this booster room, but then you might get stuck if a different coloured monster arrives in the line on the next turn.
What makes it more challenging, is the random tiles you get to place down on each turn. You can discard them if they're useless, but that costs a turn and could cause you to lose. It seems the monsters that line up for you are also random, so the RNG can really work against you. It does end up feeling a little like luck due to this and not so much of a puzzle.
It's interesting, cute and challenging. A surprising amount of depth for a game that initially seemed so simple. For those who want to test their mind while listening to sweet music and hearing the little monsters cheer when they get healed—go for it.
Some you may have missed, popular articles from the last month: