Move or Die [Steam, Official Site] was sent over by Samsai during the first part of the birthday livestream today (GamingOnLinux is 8 today!) and it's quite an incredible game.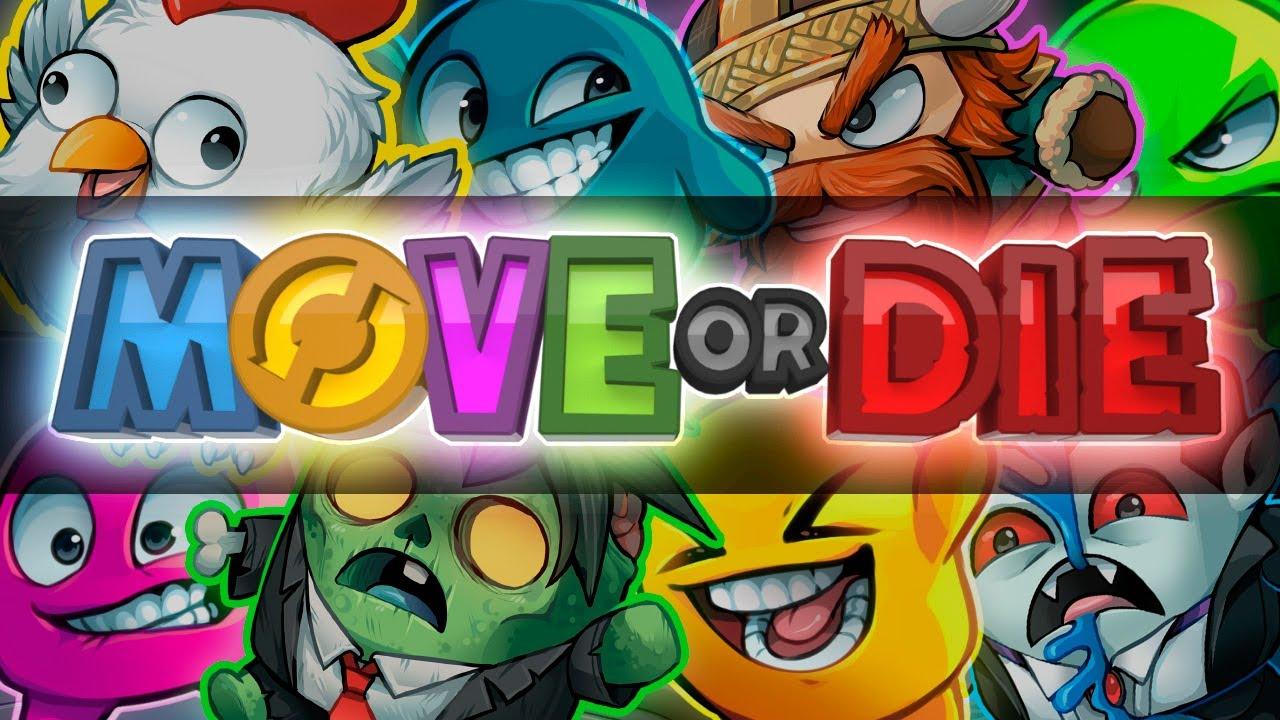 We actually had an article submitted about it last year, which was from a guest user. I completely forgot about the game until today as myself and a few others "teamed up" to give it a go and it turned into some of the best fun I've ever had.
It's a fast-paced 4 player party game that has local multiplayer as well as online play, surprisingly there's quite a number of people playing it online even now. As the name might suggest, the basic idea is that you have to keep moving, or you will die. It's nowhere near as easy as it sounds, as the game mode is different each round. One round you might need to shoot the other players, but you're only able to shoot whilst in the air. Another might see you all attempt to speedrun to the end of a level, but you're on a timer and some blocks make you explode. Another sees one person as a bomb carrier, so you have to jump around and touch another player and pass it on until it explodes.
As it might sound, it becomes frantic. It will make you laugh, a lot. The narrator makes it hilarious too, as he dishes out the salt to the losers.

Take those game modes and turn them on their heads, as there's also mutators. With the basic idea of needing to run along the ground to stay alive, some mutators change that. You might need to hug another player to stay alive, which is truly hilarious considering the different possible game modes. Passing around a bomb, while needing to hug other players to stay alive—brilliant!

It's a incredible idea with absolutely fantastic execution. While playing, you will earn XP and level up. The rewards for levelling up are random, which can include new character skins and even brand new game modes.

They regularly update it with free new content in the form of new skins, like the recent Rick & Morty pack as well as full mod support with the Steam Workshop. All new content is free, which makes me love it even more!

It also works beautifully with the Steam Controller, no issues at all there.

The game is also on sale on Steam (60% off) for another few hours, I highly recommend getting it! I don't think I can do it any justice in words, it's just amazing fun.

Also a shout out to razing32, who took one for the team and got banned for chatting on Twitch for 8 hours for accidental "chat spam" due to the game having Twitch integration. Woops!
Some you may have missed, popular articles from the last month: