OBS Studio 21.0.1 [Official Site] is a pretty big release and it sounds really quite exciting too, with the possibilities that come with Luajit/Python3 scripting support.
OBS comes with a few script examples, like the clock I included below to show you: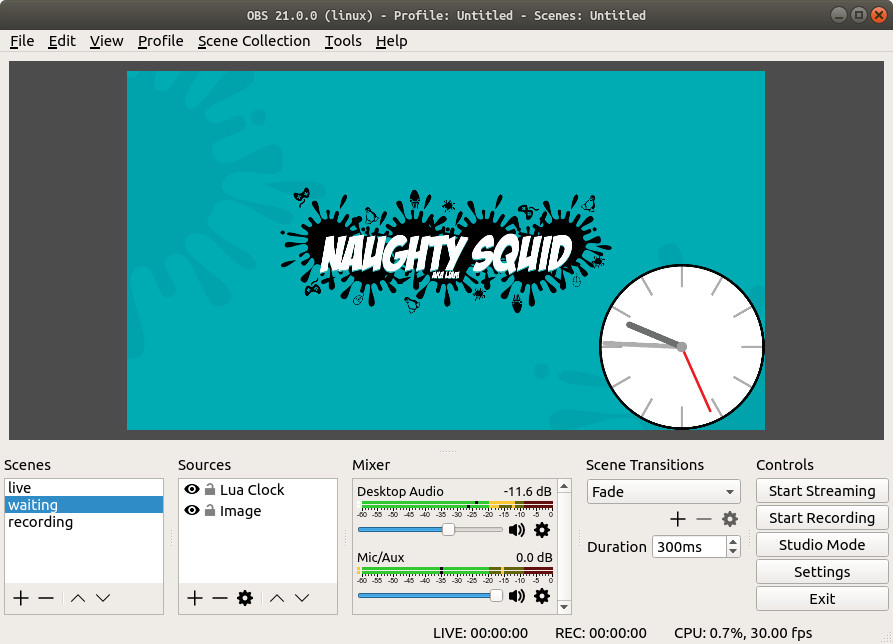 Other script examples include a Countdown Timer, an Instant Replay script which will record and play-back for you, and an URL Text script which will grab text from an URL at a specified interval. It will be very interesting to see what interesting scripts people come up with, this could be rather fun!
As you can also see in the screenshot, the audio meters are completely different now too, so they behave like peak programme meters. You can see more info on the new audio meters here.
Another new audio change that sounds quite good, is that you can now set up an audio source to reduce volume based on the volume of another source. You could use this to reduce game volume while you talk, for example. That does sound pretty handy I must admit!
Continuing the audio stuff, they also fixed a Linux specific issue of audio stuttering on Linux sometimes with audio monitoring. Not something I've seen myself, but good to know it's fixed for Linux streamers.
The preview video has also seen an optimization, with it seeing reduced GPU usage by 2-8% depending on what you have included.
See the full release notes here.
Some you may have missed, popular articles from the last month: