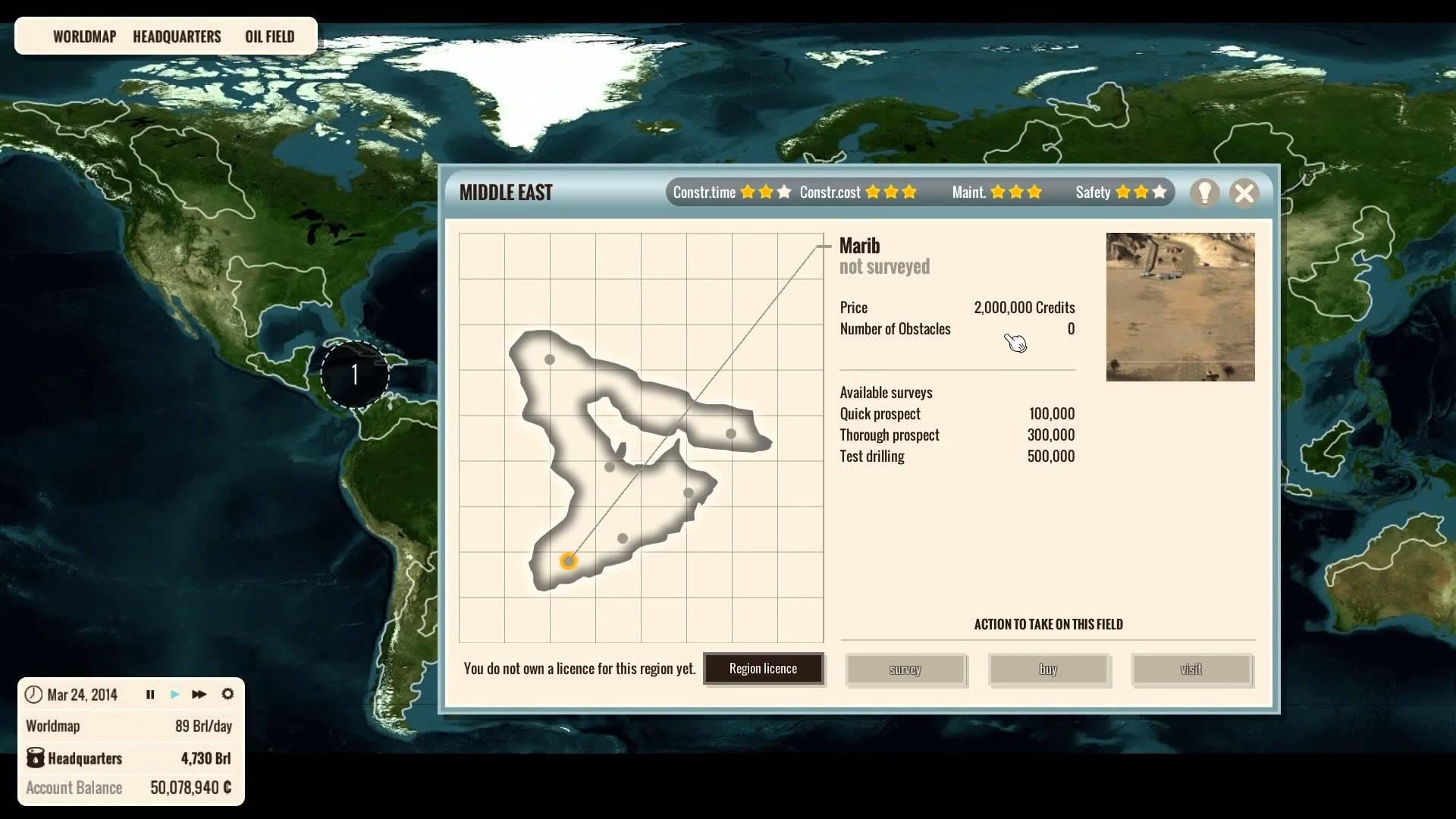 Oil Enterprise is a business simulation that has been available in steam Early Access for about a month and it has been available for Linux from day-1.
In the game you have to manage an oil company in all aspects from prospecting, refining and selling the oil. The game is split into three different layers: Oil field, world map and headquarters.
At the oil field you have to construct different buildings for prospecting, refining, storage, transport, maintenance and safety.
Additionally you have to manage the sales of your oil either by delivery contracts or on the spot market.
At the world map you can buy new oil fields or expand to new regions by gaining new region licences.
At your headquarters you can construct research buildings or education centres which gives bonuses on your world wide oil fields.
The progress on the game has been very good so far, both regarding fixing of bugs and implementing new features that have been demanded by the community.
The game still is Early Access so there will be bugs (but I did not encounter any game breaking ones).
About the game
As the title states, Oil Enterprise is a business strategy game. The player builds a mighty oil corporation, needs to proof himself a witty businessman and gain a considerable fortune.
Oil needs to be prospected, refined and sold, all around the globe. You can do so in 15 Regions worldwide by acquiring prospection rights and start drilling. Every single oilfield has its own potential, waiting for the player to utilize it. A dynamic world market and delivery contracts pose a difficulties all by themselves: tactics and thoughtful planing are on your everyday todo!
Different world regions with unique intricacies, different oilfield layouts, about 20 different buildings to use, a dynamic world market and different scenarios provide a diversified gaming experience and interesting challenges!
Game Features
- 15 world regions
- 90 oilfields in various layouts
- 20 building types
- dynamic market
- more than 20 scenarios
- freely expandable oilfield
- open ended game
You can buy the game on steam:
http://store.steampowered.com/app/353630/
Some you may have missed, popular articles from the last month: