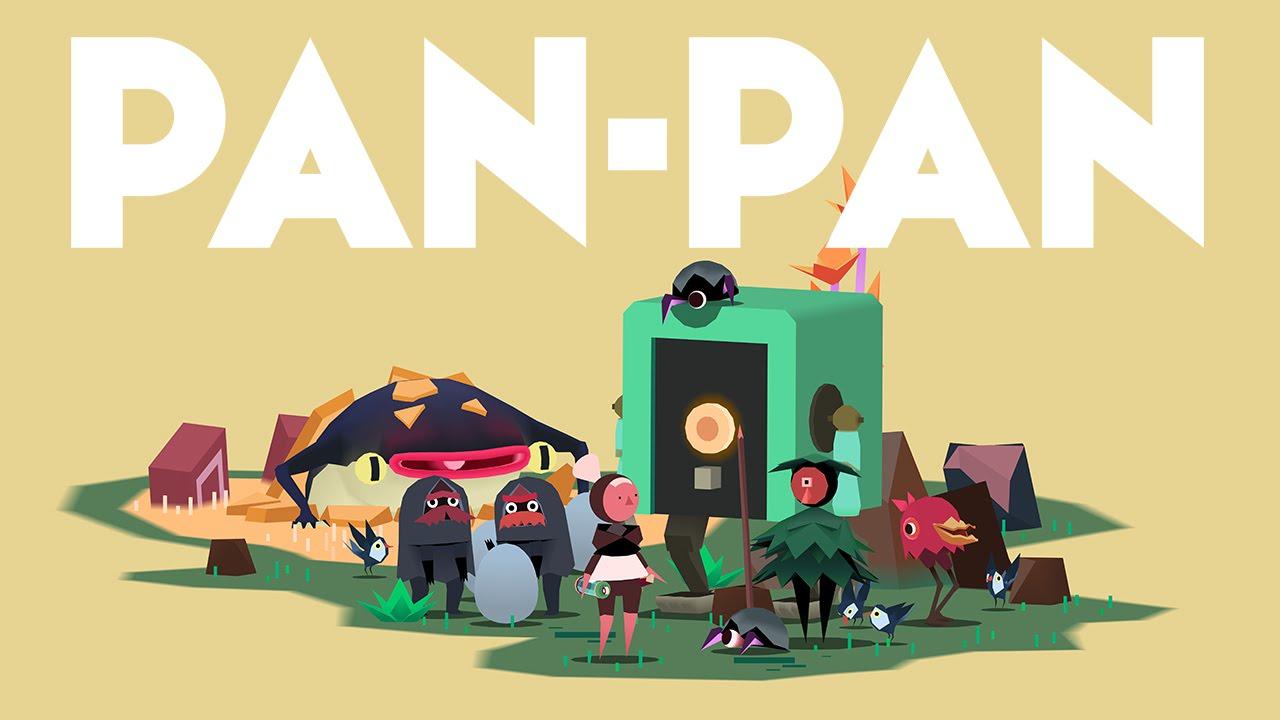 Pan-Pan was sent over by my friends at
GOG
to take a look at. I had never heard of it before, but the visuals are so interesting it was begging to be played.
Note: The Linux version is not currently on Steam.
First thing to note, is that if you buy it on GOG they don't bundle anything with it, so you need to make sure you have these installed:
Quotelibc6:i386 libasound2:i386 libasound2-data:i386 libasound2-plugins:i386 libstdc++6:i386 libx11-6:i386 libxau6:i386 libxcb1:i386 libxcursor1:i386 libxdmcp6:i386 libxext6:i386 libxfixes3:i386 libxinerama1:i386 libxrandr2:i386 libxrender1:i386 libglu1:i386
The game is 32bit.
It will use the wrong screen if you have more than one monitor, but you can do the trick of setting it to windowed mode, drag it across and then set it back to fullscreen.
Annoyingly the system cursor for me displays over the top of the games cursor, it does detract from the experience a little bit as it's so noticeable.
The visuals are so incredibly stylish it's a really fantastic world to explore, the atmosphere is incredibly relaxing thanks to this. The soundtrack is lush background music too, the kind you could happily fall asleep with it's quite lovely.
You start off in some kind of air ship, clicking it a few times makes you crash land on some weird alien world. There is no explanation as to why you crashed, but you did and you need to fix your ship. When you wake up, you are free to do some exploring.
You come across a bunch of funny little creatures that seem like they are trying to help fix your ship, but they need you to track down some items by solving puzzles as you go.
You move your unnamed character with mouse clicks instead of WASD or arrow keys, which works really well in this game as the pathfinding is literally perfect. The WASD keys and scroll wheel are for camera rotation and zoom which become quite essential towards helping with the puzzles.
The puzzles don't seem too difficult right at the start, but I'm going to be honest I rather quickly got confused by it. It's one of those games that makes me feel completely stupid, as I constantly felt like I was missing something completely obvious. Little by little I was able to piece together some of the puzzles, which are actually quite cleverly designed.
One such puzzle had me baffled right near the start, it involves placing a few objects on pads in the floor, these objects each have a different shape on top. The objects themselves don't actually match the shapes on the floor pads but you can try them at random. I managed to do it by chance, but I assume it has something to do with the shapes painted onto the rocks inside the cave itself. I am not the only one this confused when researching it after I did it, plenty of other reviewers were also baffled by it originally. I won't share the real solution to finding it out, but it's kinda obvious now that I think about it, I even tried it, but obviously not well enough to notice or perhaps I was zoomed out too far at the time.
If you like exploring strange and beautiful worlds, solving some clever (and sometimes boring) puzzles and don't want something too long be sure to give it a go. It's a really rather unique experience. It may become frustrating due to the lack of any explanation though and some puzzles are quite difficult.
About the game
Pan-Pan is an open plain adventure that expands on the concept of environmental narrative storytelling with puzzle solving and exploration elements at its core.
Set against a backdrop of soothing ambient sounds crafted by renowned sound composer Simon Viklund, your task is to fix your downed spaceship and begin the pilgrimage home.
In a world littered with world shifting riddles and sprinkled with the memorable characters - how you solve these riddles is firmly in your hands.
Find
Pan-Pan on GOG
.
Some you may have missed, popular articles from the last month: