Parkitect [
Official Site
] is really coming along nicely and just before the Christmas break it was updated with more great features.
In the scenario editor, you can now set more goals people need to achieve like so: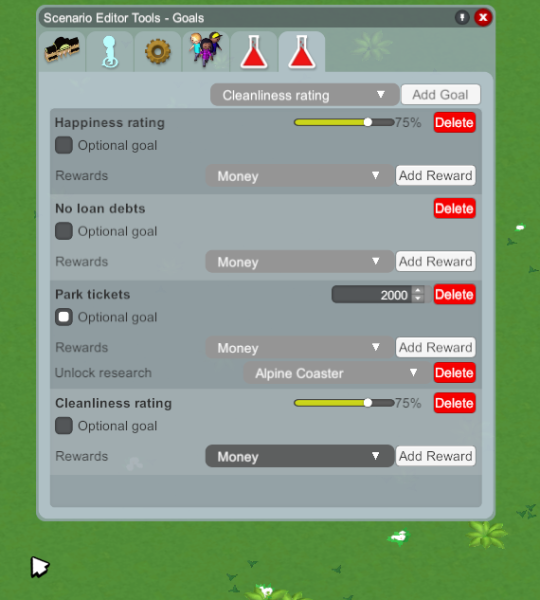 And then when playing it would like like this: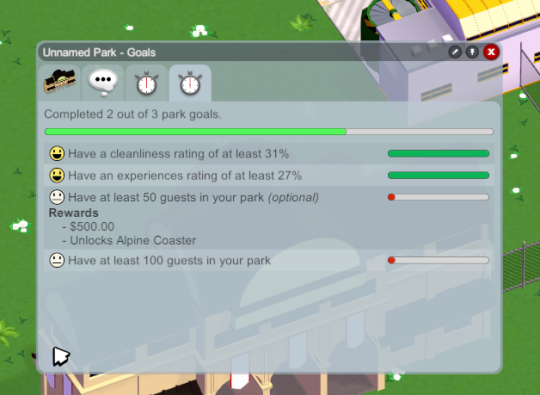 Full changelog:
- added Mine Train Coaster
- added Turbine
- added Market Research
- added scenario goals
- added sorting attraction/shop list by various properties
- added adjustable chain lift speed
- employees only work on tasks outside their assigned zone if there's nothing left to do in their zone
- less blurry shadows
- bug fixes
The key thing I am excited about is their work to increase the performance of the game, which can get lower as you build a bigger park. They have stated they have been able to increase performance rather a lot, but it's not quite ready to be in the stable builds. You can opt-in to the experimental build on Steam if you wish to try the performance improvements out.
Some you may have missed, popular articles from the last month: