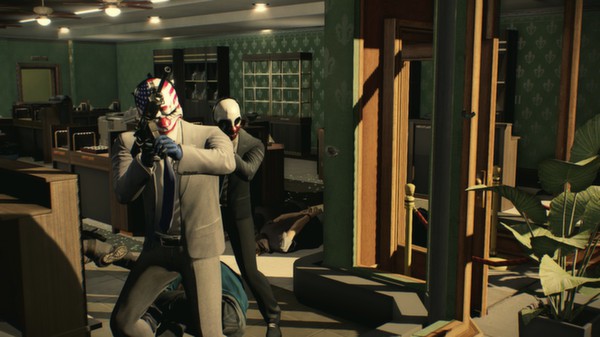 We are already excited that
PAYDAY 2
will see a Linux release, but the icing on the cake is that it will continue to see support and new content for another two years.
They would have to support it for a while anyway, since the Linux release is forthcoming, but another two years for a title that has already been out for nearly two years already is great.
You can see their official
announcement about their continued support here
, but here's a nice snippet:
QuoteYes! We are very excited about this. We love working on PAYDAY 2 and look forward taking care of our game for two more years, making new free updates, paid DLC's and awesome campaigns together with the community. This is possible because we signed a new deal together with our publishing partner 505 games. Thanks to them, we can continue focusing on making PAYDAY 2 better and better.
I'm guessing the game has been selling pretty well for them to be able to continue supporting it.
About the game
(Official)
PAYDAY 2 is an action-packed, four-player co-op shooter that once again lets gamers don the masks of the original PAYDAY crew - Dallas, Hoxton, Wolf and Chains - as they descend on Washington DC for an epic crime spree.
The new CRIMENET network offers a huge range of dynamic contracts, and players are free to choose anything from small-time convenience store hits or kidnappings, to big league cyber-crime or emptying out major bank vaults for that epic PAYDAY. While in DC, why not participate in the local community, and run a few political errands?
Many exciting times ahead!
Thanks for the poke, FutureSuture.
Some you may have missed, popular articles from the last month: