Here's an interesting little puzzle game, Rogue Bit from the developer of Son of a Witch is a puzzle game where you take control of a sentient bit of computer memory.
It released earlier this month with same-day Linux support, looks like it could be a bit of fun for those who like their programming puzzlers.
The game is about the way computers work internally. This isn't a game about writing new programs, but hacking existing programs and their data to clear the path or teleport across memory until you find a way to escape the computer completely.

Having some programming knowledge makes the game easier, but it isn't required. All the elements required to solve the puzzles are explained in the game.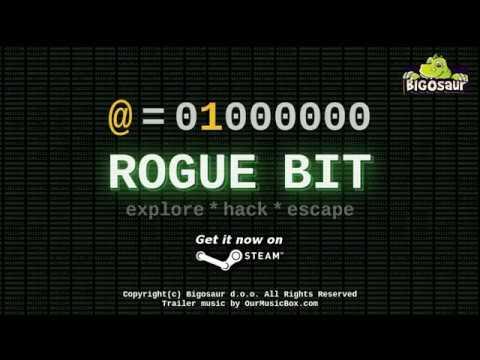 The developer said they made it after working on Son of a Witch for around 3 years, so they decided to take a break and make something else. Making a new game to take a break? Well, that's one way to unwind I guess, keeps the mind fresh and alert I suppose.
Since release, the developer has continued to polish the idea adding in alternate endings and a few new features. Find it on Steam.