For those who love to test their brain, the rather nice puzzle game Puzlogic which is inspired by elements of Sudoku and Kakuro is leaving Early Access on November 2nd.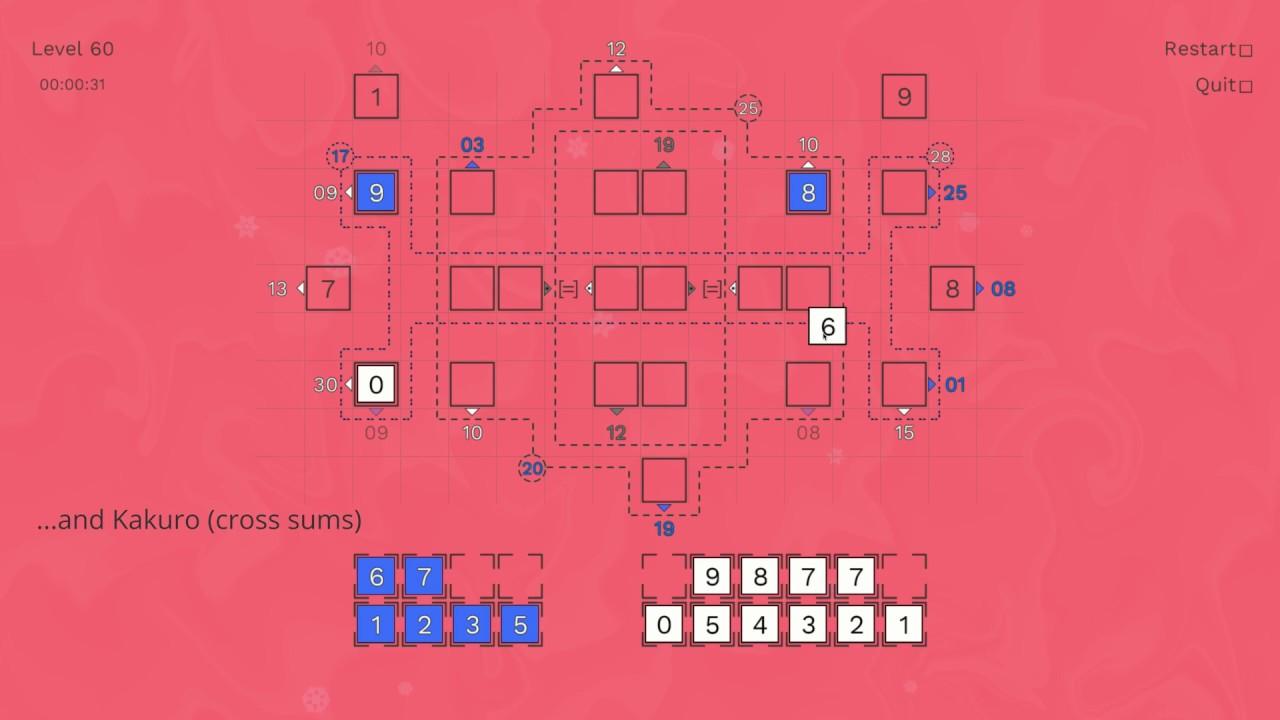 Features:
Unique puzzle game with familiar rules
Simple drag and drop gameplay
Ambient sounds and background effects
If you're interested in trying it out, there's a basic demo of an early build available on Kongregate to play in your browser. Additionally, the developer also made some traditional pen and paper puzzles to download which is a nice idea.
The Linux version has been running nicely, with the developer adding 12 more levels since the initial Early Access release. The gameplay is naturally simplistic due to the game mechanics but if you like a good puzzle it's worth looking into. It's highly polished and does exactly what you want it to. I rather like the fact that you can drag a number with the right mouse button, to temporarily place it while you figure the puzzle out and when you have it just drop them in normally.
You can find it on Steam and play it right now during Early Access or wait until November 2nd. It will be priced at $2.99 / £2.09 / €2.39 at release.