Re:Legend [
Kickstarter
] just caught my eye after it ended up in my inbox, the Kickstarter didn't actually state Linux/SteamOS support so I reached out to the developer. Turns out, they're planning it!
My question was this: "For PC, you only list Steam, which is a bit confusing. Is that Windows only, or will a Linux/SteamOS version be included too?"
Their simple and to the point answer:
Magnus Games LLPWe will port it to SteamOS so i believe Linux is included. :)
I've since asked them to state this on the Kickstarter. They also told me that it will be after the Windows release.
Check out the trailer: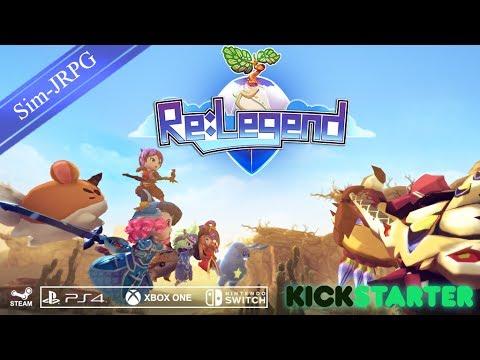 About the game
QuoteRe:Legend is a monster raising focused RPG with features such as farming, fishing, crafting, village building, multiplayer and more on PC!

Mythical creatures known as Magnus roam the land of Ethia, and every single one of them is tamable. They will aid you in many ways such as during combat, farming, fishing, traveling and more. They will also grow and evolve depending on your care, so each of them has unique evolution conditions. Once the Magnus has grown enough and you have gain their trust, you can mount them and use their abilities at will. These abilities will be helpful in your adventure in many ways so make sure to take good care of them!

Re:Legend is heavily inspired by awesome games such as Rune Factory, Digimon World, Fantasy Life and Monster Rancher series.
They're looking to get S$70,000 (Singapore Dollar), with a current pledge total of around S$16,944. With 29 days to go, this is something that could be hit quite easily.
They've also announced that they're teaming up with Shota Nakama, founder of the Video Game Orchestra and known for his work on Final Fantasy XV. Falk Au Yeong, a veteran whose portfolio includes audio work on film and anime as well as video games, and Yoshitaka Suzuki, who has contributed to several epic franchises like Metal Gear Solid and Final Fantasy. That's a pretty damn solid list of contributors there.
A decent monster catcher is something Linux lacks, it's a really fun type of game, so hopefully Re:Legend turns out to be good.
Some you may have missed, popular articles from the last month: