https://www.youtube.com/watch?v=h1RIk6CdRms
Screencheat
is a pretty funny idea. The days of split-screen play on old games console FPS games allowed you to see where the other players are, and this game incorporates that into the actual game-play. It has a Linux version too, so we can join in on the cheating fun.
One little thing though...you are all invisible. You actually have to use the multiple screens to see where the enemy, so it's not quite the same as peaking at your friends screen.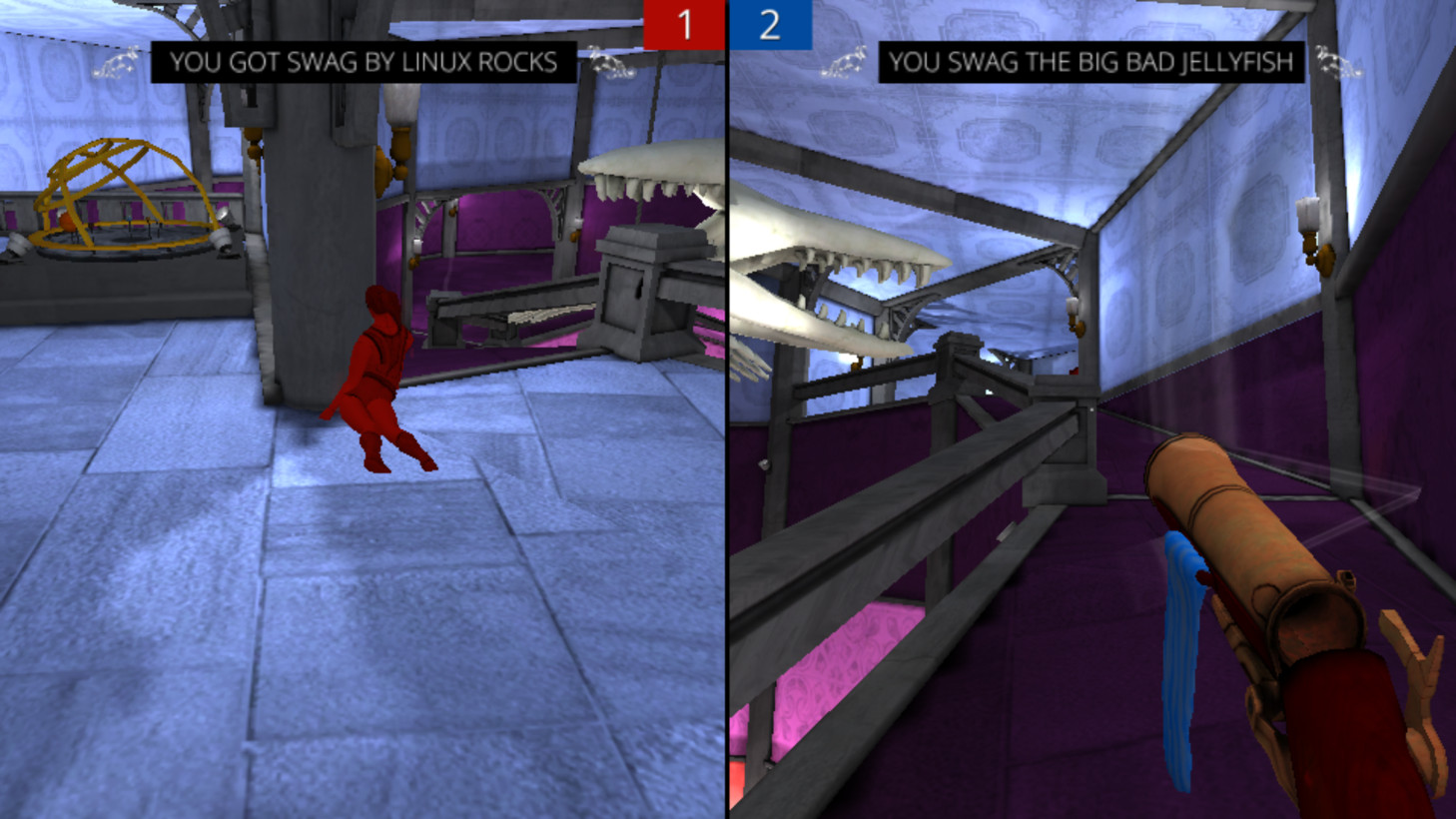 It appears I'm quite good at it when doing it 1on1. The swag was strong with me.
After spending a bit of time on it and winning a few games I can happily say it's actually pretty good!
It seemed pretty smooth performance wise too, but then it's hardly pushing it with the graphical style, as the game is more about the game-play itself.
A genius idea, so what do you think? It does get quite difficult too, as watching the other screens to get a hit on someone will give everyone else time to watch yours and get you too, and that gets quite amusing.
It officially releases on the 1st October according to Steam. With a beta available to play right now.
Check out
Screencheat on Steam
. It's on sale for another few days too, so be sure to get in quick.
Official About
Screencheat is a chaotic split-screen multiplayer shooter that forces players to rethink the way they approach conventional multiplayer games. In the Screencheat arena, fast reaction times aren't enough to keep you alive. When everyone is invisible, players will have to master the art of taking a not-so sneaky look at their opponent's screens and working out where they are based on uniquely coloured areas of the map and distinctive landmarks.
Screencheat pays homage to iconic competitive first-person shooters such as Goldeneye, Perfect Dark and Halo, by blending the elements everyone loves about those games and shaking it up with its own unique take on the genre. When everyone's used to playing by the rules, can you adapt to unconventional gaming quick enough to get the upper hand?
Some you may have missed, popular articles from the last month: