Serious Sam VR: The First Encounter [Steam] now supports VR on Linux using Vulkan, but Croteam is now waiting on Valve updating SteamVR to work on Linux.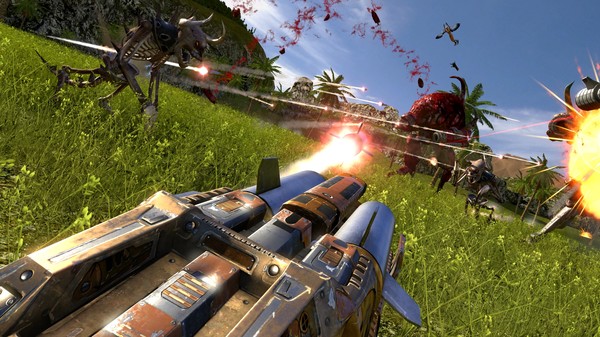 From the patch notes:
QuoteVR is now supported on Linux!
- Vulkan API supported and recommended for VR.
- This is waiting for updated SteamVR for Linux to be released. Once that is out, we will enable the Linux download for all owners.
- Note that this whole system is very early, and there might be problems with stability and performance
It's not clear when SteamVR will support Linux, but recently a Valve developer did show it working, which I mentioned in another article about Croteam. I will show it again though as it's awesome:
Early Serious Sam VR and SteamVR builds are coming along nicely on RADV + AMDGPU stack! pic.twitter.com/fpRQObSqOe

— Pierre-Loup Griffais (@Plagman2) February 8, 2017
Hopefully one day I will be able to afford a Vive, but they are really expensive and I simply cannot justify the expense right now. Shame, as I would like to be converted to VR, as I'm still a big skeptic right now.
Thanks for sending it to me mphuZ!
Some you may have missed, popular articles from the last month: