Yacht Club Games have announced that Shovel Knight: Treasure Trove [Official Site] has officially sold 2 million copies, with Linux accounting for 1.1% of Steam sales. It's great to see another success story for an indie developer, as that's a pretty healthy amount of sales, especially considering the amount of competition when it comes to this type of game.
In their announcement, they actually left out Linux statistics completely (likely due to how small it is). So I reached out to the developer to ask about Steam sales with Linux being included and they allowed me to share this with you: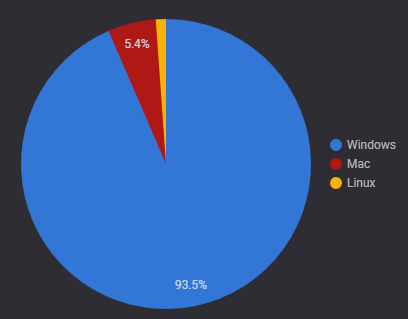 So that's Windows: 93.5%, Mac: 5.4% and Linux at 1.1%.
It is worth noting, that the Linux version was released several months after the Windows version, so it's possible a few sales would have been lost there. We know a timely release does affect Linux sales, with people running games in Wine or loading up a Windows install for some games (something I read about people doing quite often).
Also, when comparing PC (Windows/Mac/Linux) to other platforms, Windows itself only sold 24.4% of the copies with 3DS coming in hot at 23.9%.
Don't own it yet and want to boost their Linux sales a little or just fancy giving it a go? You can grab Shovel Knight on Humble Store, GOG and Steam. Note: Humble and GOG links are affiliate links.
Some you may have missed, popular articles from the last month: