Sid Meier's Civilization VI: Gathering Storm, the massive new expansion has arrived and as expected Aspyr Media managed to get in support for Linux right away. Note: Key provided by Aspyr Media.
This is the second major expansion for the game, following on from Rise and Fall which launched on Linux back in March last year. You can see some thoughts on that one from BTRE here.
Gathering Storm is huge, with many new systems that can completely change your decision making and how you plan for the future of not just your civilization but the world itself. These new features include natural disasters like floods, vicious storms and volcanoes along with nine new leaders and eight new civilizations. Additionally, you can construct seven new world wonders as well as new units, buildings and so on.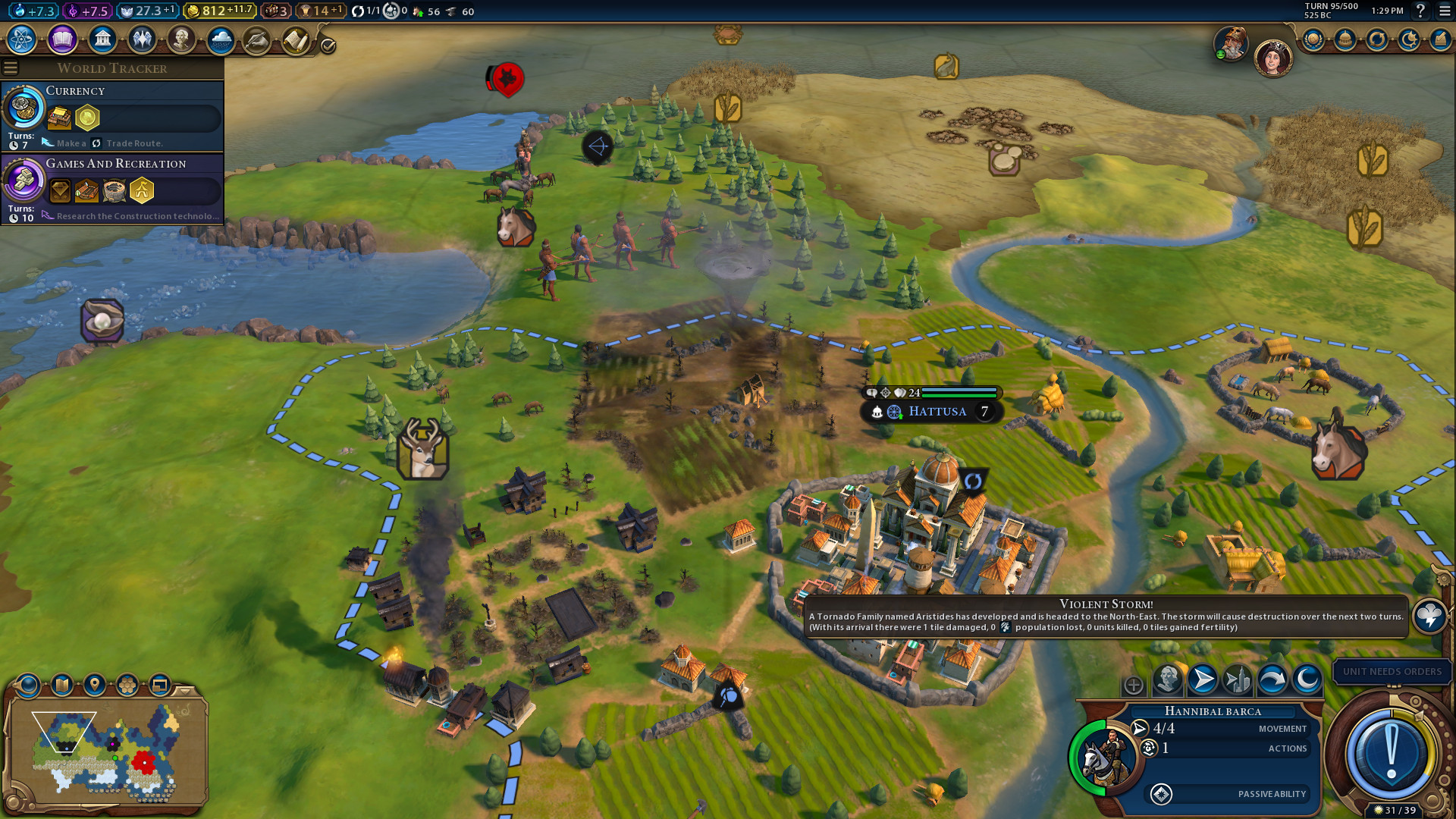 I have to admit, seeing my first tornado was a little unnerving as it began to move across the map, each turn it inched closer to my capital leaving a trail of destruction. Thankfully, it fizzled out within about four turns and so my first peek into the disasters was an exciting close shave.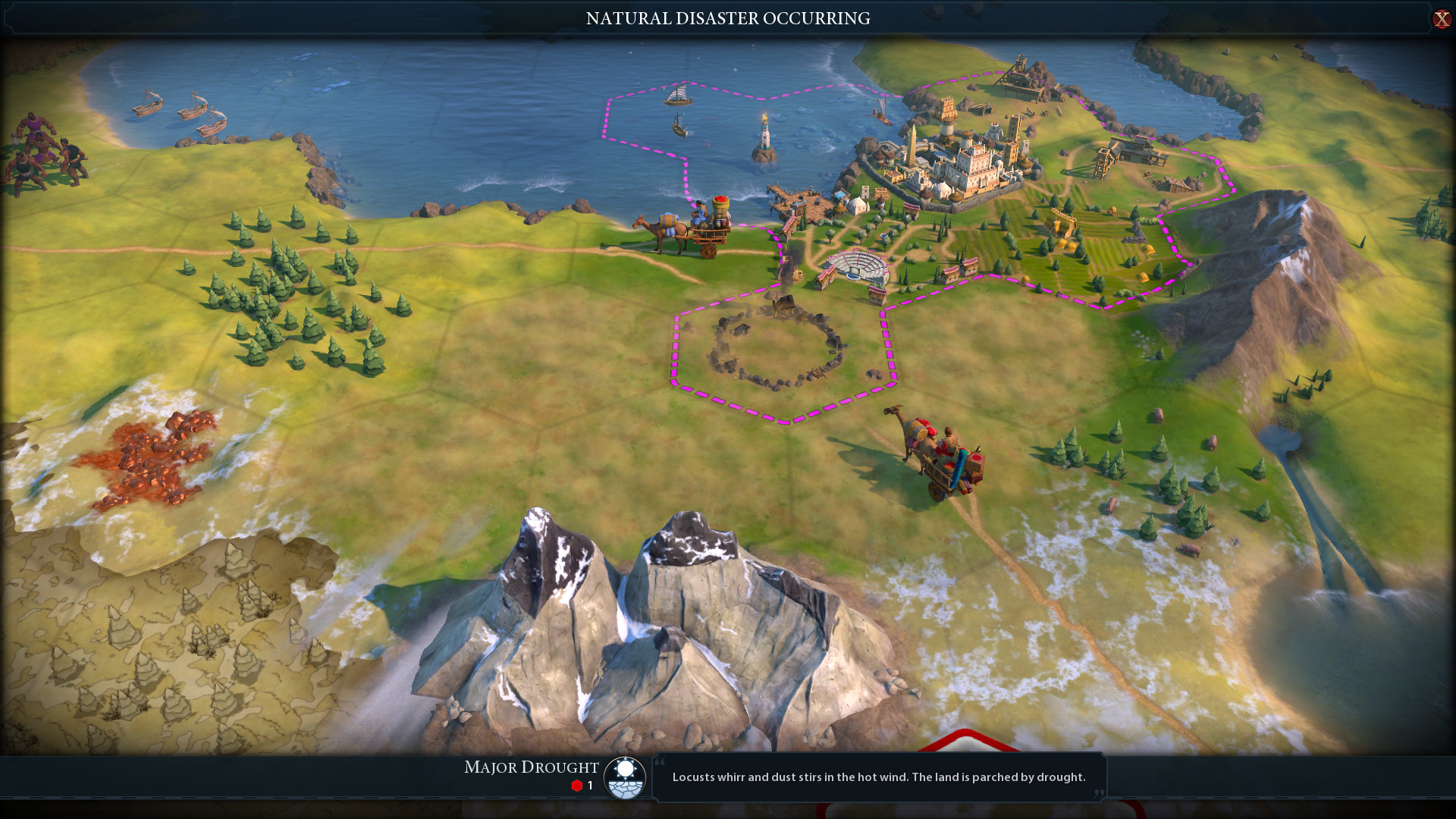 Thanks to all of these and many more, the game world feels vastly more dynamic and engaging. The excitement doesn't last long though, when some of these disasters actually hit your own cities but the challenge of dealing with them and preparing for them does add a new fun challenge to the game that I've felt for a while it's needed.
My first volcano eruption for example, it damaged two tiles while making another more fertile. So there are upsides as well as downsides to them. In hindsight, it probably wasn't the best idea to settle next to a volcano.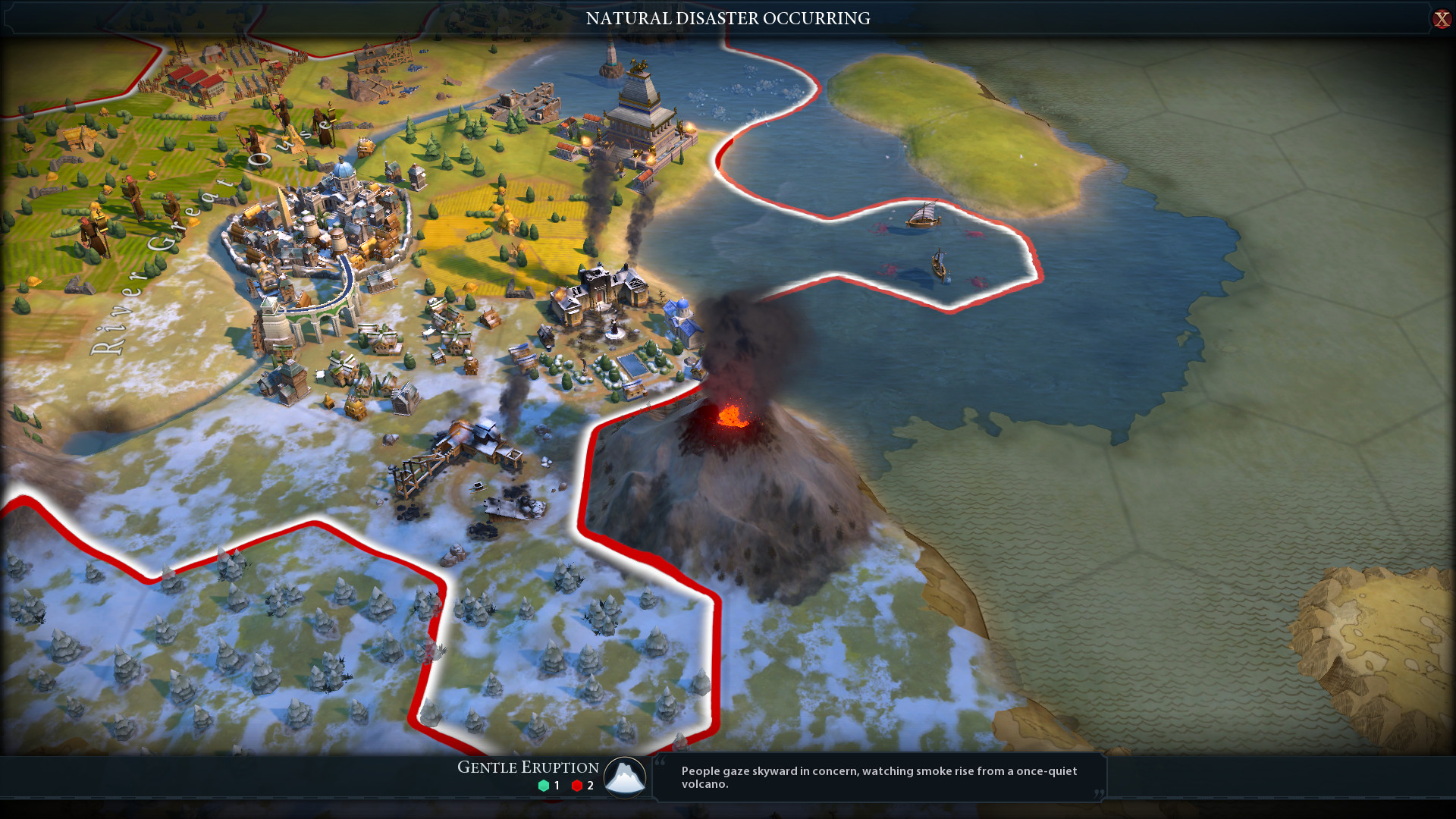 You can see an overview of all the new features in the official video below: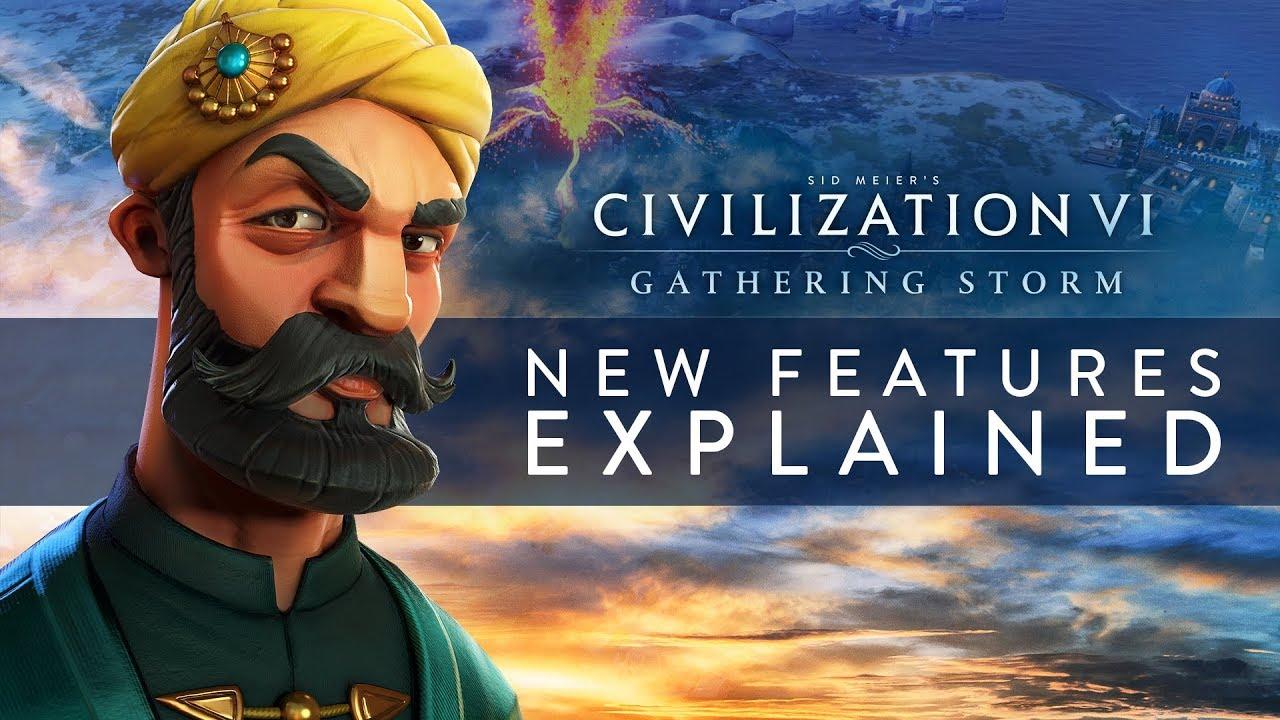 Linking in with the disasters, a lot of what you do now has a knock-on effect on the planet itself. Sea levels will rise, CO2 can increase and so on. This is huge for the game, since even very early decisions you make on what you research and build can cause dramatic changes to the environment in the later game.
There's seven different stages of climate change, each bringing in an additional rise to the sea level along with causing more serious levels of disasters and it really does make you think. Given what's happening to the world right now, it's quite fitting and on point.
There's other big new stuff that has been crammed in too, like the Diplomatic Victory option which you can achieve with the new World Congress system. With this, you can earn Diplomatic Favour, a new currency, which is used in the World Congress to help your own civilization or annoy others.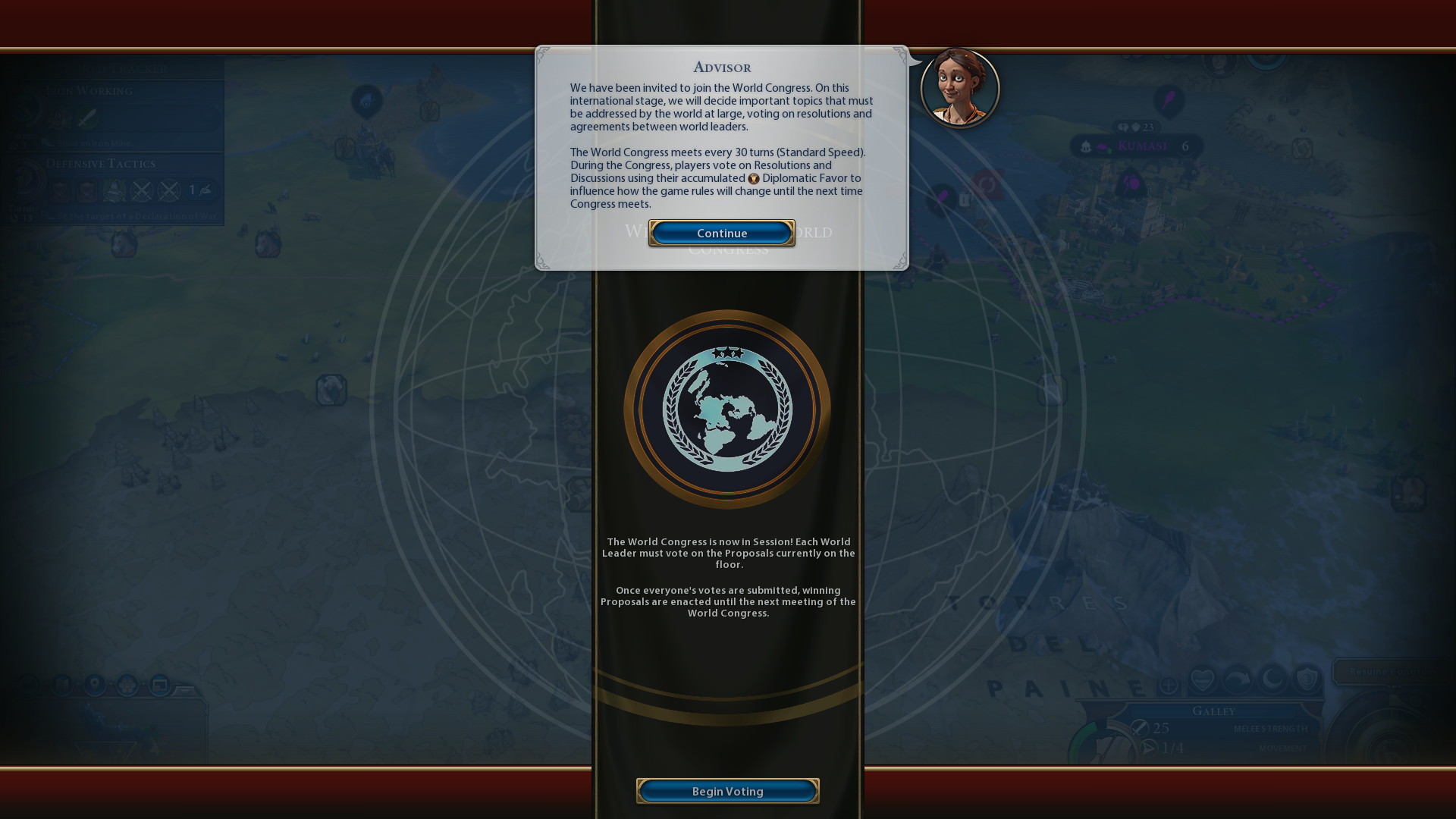 Around every 30 turns, you and other civilizations will vote on various resolutions that can have some very interesting effects. It's not quite as interesting as the disasters system though or climate change, especially given the options to pick are completely random. However, it does have its uses since Diplomatic Favour is a standard tradable resource, so if you have an excess of something you don't need trading for more Diplomatic Favour can make your civilization quite powerful on the world stage.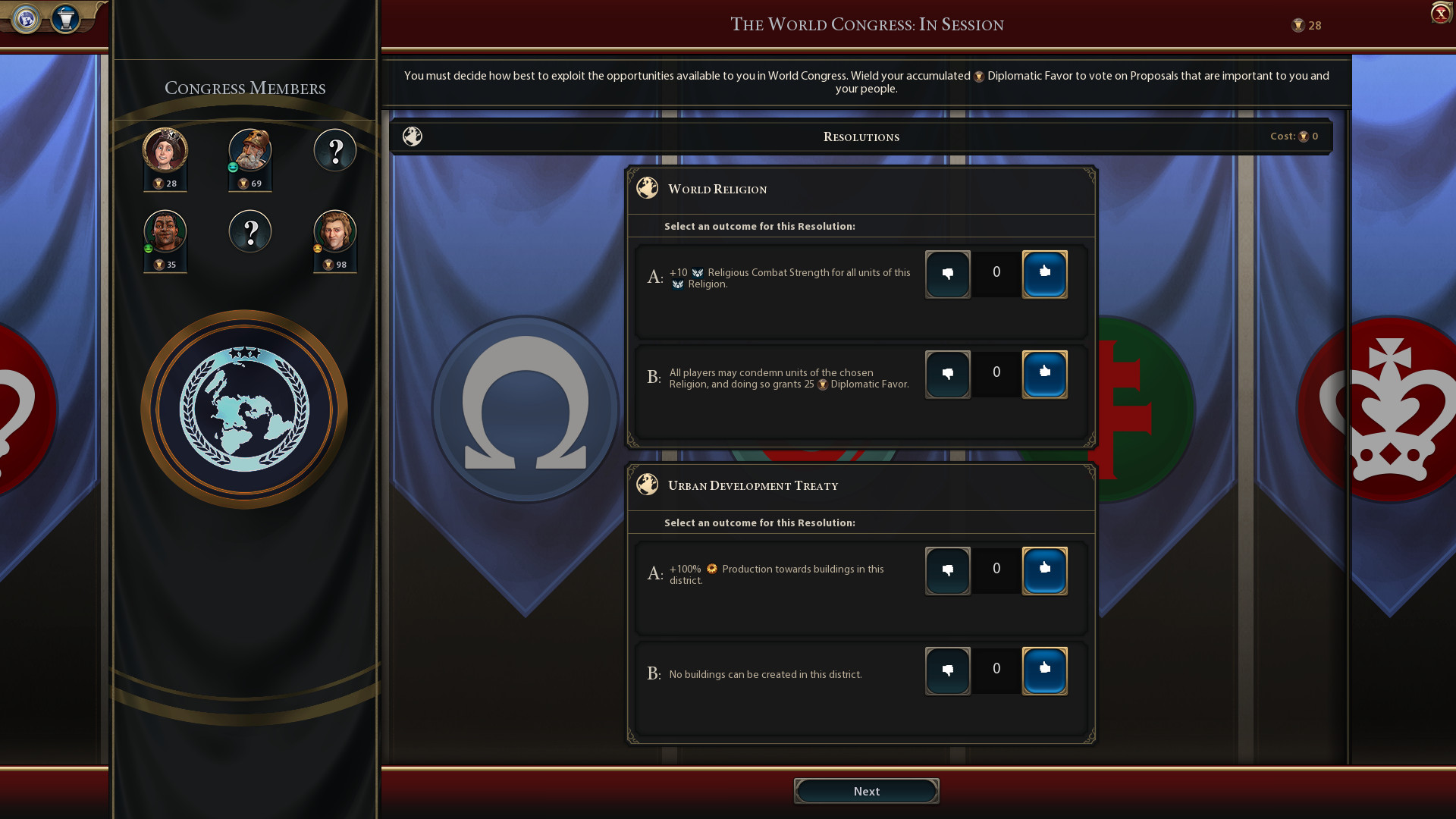 There's also two new exciting scenarios to play through. There's "The Black Death", which has you attempt to survive through a plague which comes in waves, as well as "War Machine" which is a 1v1 multiplayer only scenario as players take on either France of Germany during WWI.
Additionally, they're making use of a Steam feature not many games touch with the new "Play By Cloud" option. If you do a multiplayer game with this, the saved game is stored on their servers and you load it up whenever Steam gives you a notification telling you that it's now your turn, something I've only ever seen used in one or two other games before on Steam. Pretty cool feature, for those who love to play with others but often have conflicting schedules.
So much has been put into this expansion, I've had a hard time really getting to grips with it all. It's expanded it in many exciting ways that it would feel silly to pass it up if you enjoy the game already. Frankly, it's made me much more interested in it and I'm far more likely to include it in my regular list of games to play in my own free time now.
I did enjoy the game previous to this expansion but now it thoroughly scratches the "just one more turn" itch. When first loading it up with Gathering Storm, over half a day vanished in what seemed like the blink of an eye.
It's not all amazing though. The AI is still a quite rough in places, like how they constantly pestering you about idiotic things. They will repeatedly pester you to trade things that don't really make sense, get angry at you when you've not really done anything wrong and so on. It's not completely terrible but I do prefer playing it against real people.
Having it be in-sync with the Windows version releasing at the same time, with actual cross-platform multiplayer too, Aspyr Media are showing how ports can be done. It took them a while, sure, but the effort is worthwhile. However, they really do need to do something about the performance, once you get into the mid to late game it drops off heavily and it has been that way since the original release for Linux back in early 2017 with no noticeable improvements made.
You can pick up the DLC on Humble Store and Steam.
Some you may have missed, popular articles from the last month: