Space combat game 'ASTROKILL' [Steam] has recently updated to include a newer build of Unreal Engine along with plenty of optimisations.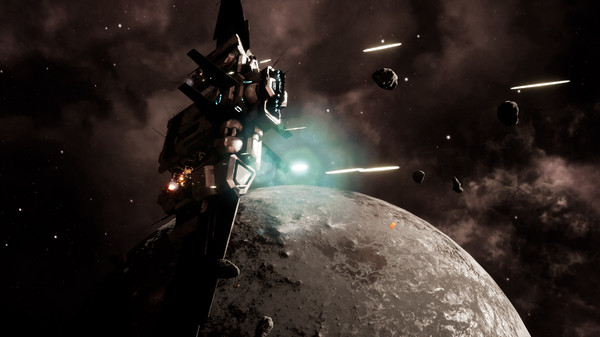 The developer has just recently upgraded from UE 4.17 to 4.18, so hopefully the Linux version will be even smoother. ASTROKILL was already pretty smooth, but Unreal Engine has a bit of a history with older versions having a bunch of Linux issues.
For those who like their games to be optimised, the latest release includes drastically reduced texture-memory usage, reduced all texture-pool sizes and the overall game-size has been reduced by around 50%!
For those with a Joystick, you will be pleased to know that's also been improved a lot in this release. They're a lot easier to customize now and up to 8 joystick-axes can now be mapped. The developer also enabled a Steam Controller plugin, which has me excited!
It had another sizable update before the latest one too, which also improved many aspects of the game. The AI for example, will actually now abort rearming if an enemy is in range and they can attack it, the AI is also more accurate now so watch out!
On top of that, it's had the usual assortment of bug fixes. If you haven't checked it out yet and you're a fan of space shooters, do note that it's on sale with 50% off until December 16th on Steam.
Update: A new patch has fixed the below issue, that was quick!
Sadly though, the Linux version as of this latest update doesn't work, at least for me on Ubuntu 17.10. It pops up with this error box:

I've let the developer know about it, so hopefully in a day or so they will fix up the Linux version. I've posted in their forum and sent them a tweet, so hopefully they will see one of them soon to get on it.
Some you may have missed, popular articles from the last month: