Meeple Station from Vox Games (Regions of Ruin) officially arrives on Steam today in Early Access, backed up by the new publisher Modularity from the folks behind Indie DB, Mod DB and most recently mod.io.
Meeple Station is a cooperative simulation set on a (dis)functional space station you build, inspired by Dwarf Fortress and Rimworld. Meeple are simple creatures. They're not human, nor are they incredibly intelligent. They're a race of space fairing beings who enjoy industry, work, and exploration. But they need a lot of guidance, YOUR guidance, in fact. Build everything from simple furniture, like bedding and seating, to complex machinery, life support and power grids. You choose where and how to build it all, and your Meeple will have to adjust to your changes.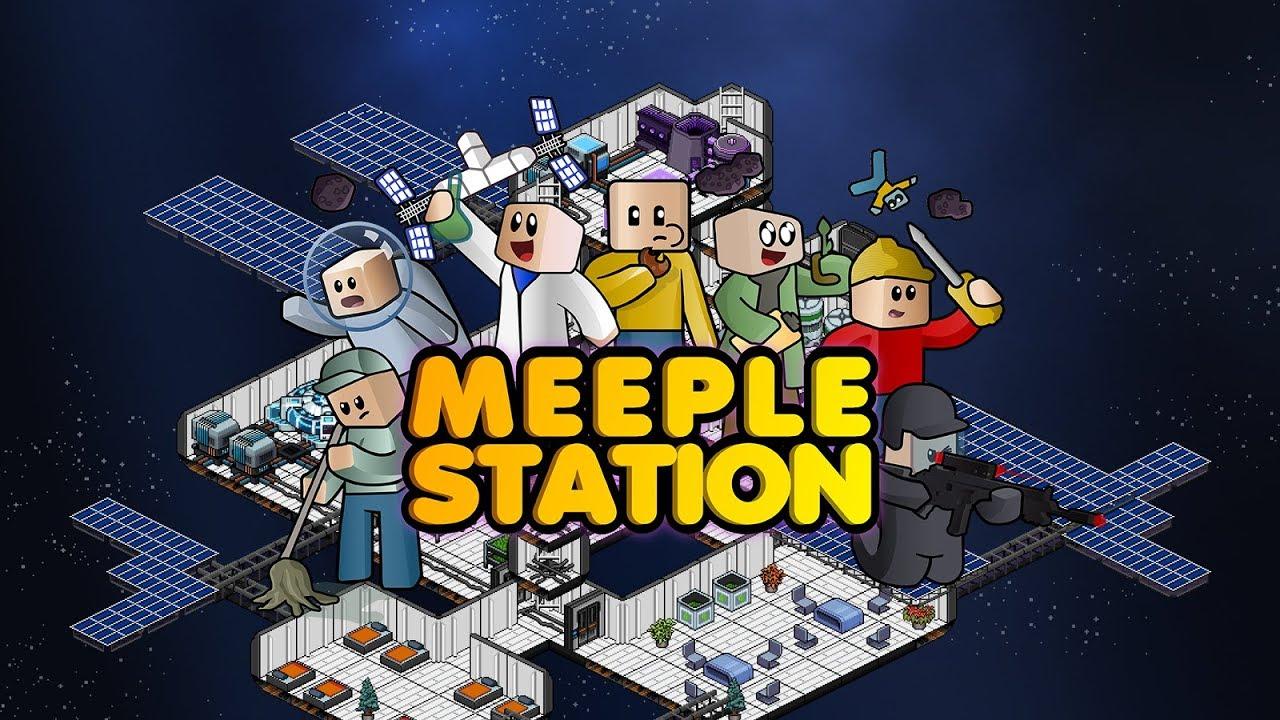 Features:
Open ended campaign objectives
Explore the universe with your space station (and scout ships)
Discover new artifacts and explore new Meeple stuff
Research new and exciting Meeple Technologies
Manage and accommodate many Meeple with a mind of their own
Custom design and build your very own Meeple Space Station
Space Pirates, Clowns and Squids
Highly moddable
Up to 12-player co-op gameplay (coming soon)
I've had access to it for a little while now and I must say, I'm impressed at the rate they're churning out updates to it. Even so, the current status of the game is extremely rough and I'm being pretty kind here. The tutorial doesn't guide you very well to build a station, but thankfully at the click of a button it will build a random station design for you (which is actually pretty sweet).
It's quite limited as it is right now, after an hour or two you've seen most of what it has to offer. I like the idea, I like the style (apart from the horrible UI) and they do seem to be going in a decent direction with it overall. It certainly has some similarities with Spacebase DF-9, hopefully it won't go the same way.
It's promising though for sure, I have enjoyed the building aspect to it especially since you can build across Z-levels it opens up a lot of options. However, it would be better if it had camera rotation, as it can end up a little cramped. With the right amount of polish and more to do, it could be something great. I'm keen to see what people mod into it too.
Their current plan is to remain in Early Access for 6-9 months. Find Meeple Station on Steam or itch.io.
As for the new publisher, Modularity, they're going to be pushing for developers to use their mod.io service, a Steam Workshop-like service that works across platforms (including Linux). You can also find out more about Modularity here.
Some you may have missed, popular articles from the last month: