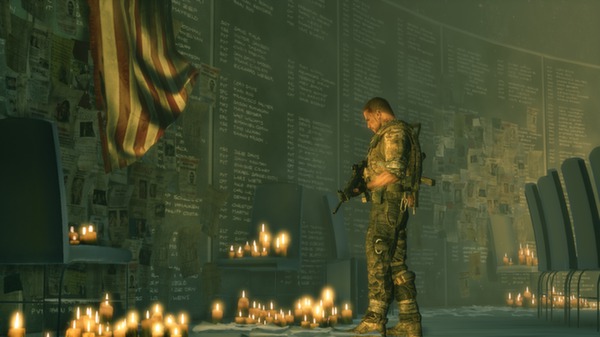 I'm really looking forward to SpecOps: The Line, and now that it's official I couldn't be happier! We don't have many great looking third person shooters, and VP's porting has come a long way.
I'm cautiously optimistic about SpecOps: The Line as it looks like a great game, but due to my
hard crashes
with VP's port of Bioshock, I don't want my wee heart broken.
The developers now list it
on their website directly
as a Linux port in the "alpha" stages.
About the game
Spec Ops: The Line is a new original title from 2K Games that features provocative and gripping Third-Person modern military Shooter gameplay designed to challenge players' morality by putting them in the middle of unspeakable situations where unimaginable choices affecting human life must be made. Features include, a gripping, storyline reminiscent of Apocalypse Now and Heart of Darkness but set in a ruined Dubai, tactical squad-based Delta Force gameplay throughout a horizontally and vertically oriented world, devastating sandstorms which can be used in combat, a variety of multiplayer modes and maps, and deep support featuring two factions.
Check out
Spec Ops: The Line on Steam
, but remember kids, don't buy it until the Linux version is released to make sure VP get their share of the monies.
How does everyone feel about Virtual Programming doing another port?
Thanks Berillions