Squally is what they're calling a 2D puzzle RPG, which is supposed to teach you "video game hacking" without needing prior experience and no "boring lessons".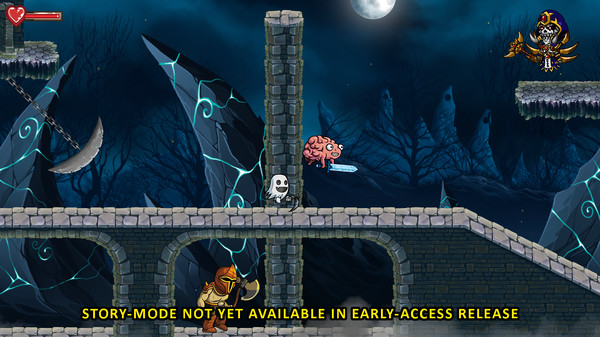 Currently, the story-mode is not available in the Early Access build, it currently only has their card game Hexus. This card game aims to help teach binary/decimal/hex and binary operations like SHL, SHR, XOR, AND, OR, and a few others. There's over 150 opponents to play in it so far.
For the Early Access release, they're currently estimating it to remain there for at least one year. Over time, they will be adding in more mini-games and the full story-mode. They aren't planning to change the price, unless they do a sale, so it shouldn't go up when it leaves Early Access.

The developer did mention one thing about the Linux version that's worth repeating for those who have issues:
Linux was pushed live! We appreciate your patience

Edit: If it doesnt run through steam, run `LauncherLauncher` from the command line. This is a little hacky right now, we had to cut a couple corners to get this out faster.

For the technical: LauncherLauncher is a batch script that sets up the LD_LIBRARY_PATH env variable so that it knows where to look for dependencies, and then launches the launcher.
Find it on Steam.
Some you may have missed, popular articles from the last month: