A new game in the Steel Storm universe is being developed called
Steel Storm A.M.M.O
, this time developed by someone else and published by 'Kot in Action Creative Artel'...that's a mouthful.
Speaking on their Steam forum post a user asked about no current Linux version:
QuoteWe need Linux testers to do this. If you are interested, please PM me.

~zratchet
Lead Designer, AMMO
Source
About
Steel Storm: A.M.M.O. - Armored Mechanized Mobile Operations (or SS: AMMO in short) is a fast-paced competitive arena shoot-em-up. Set in the Steel Storm universe, and an updated Japanese anime-inspired sci-fi world, you will get to pick an avatar* to represent yourself as well as to choose a hovertank to do battle with.
Get in your mobile armor or hovertank and join either the Royal Interstellar Armored Corp (RIAC) or Separatist Union (SU). Pick from a list of available battlefields* located across the Steel Storm universe, and prepare to engage your friends in fun and frantic MOBA-styled battlefests.
Come form a brigade with your friends and achieve glory in battle today with Steel Storm: A.M.M.O.!
* Starred features are upcoming
Gameplay video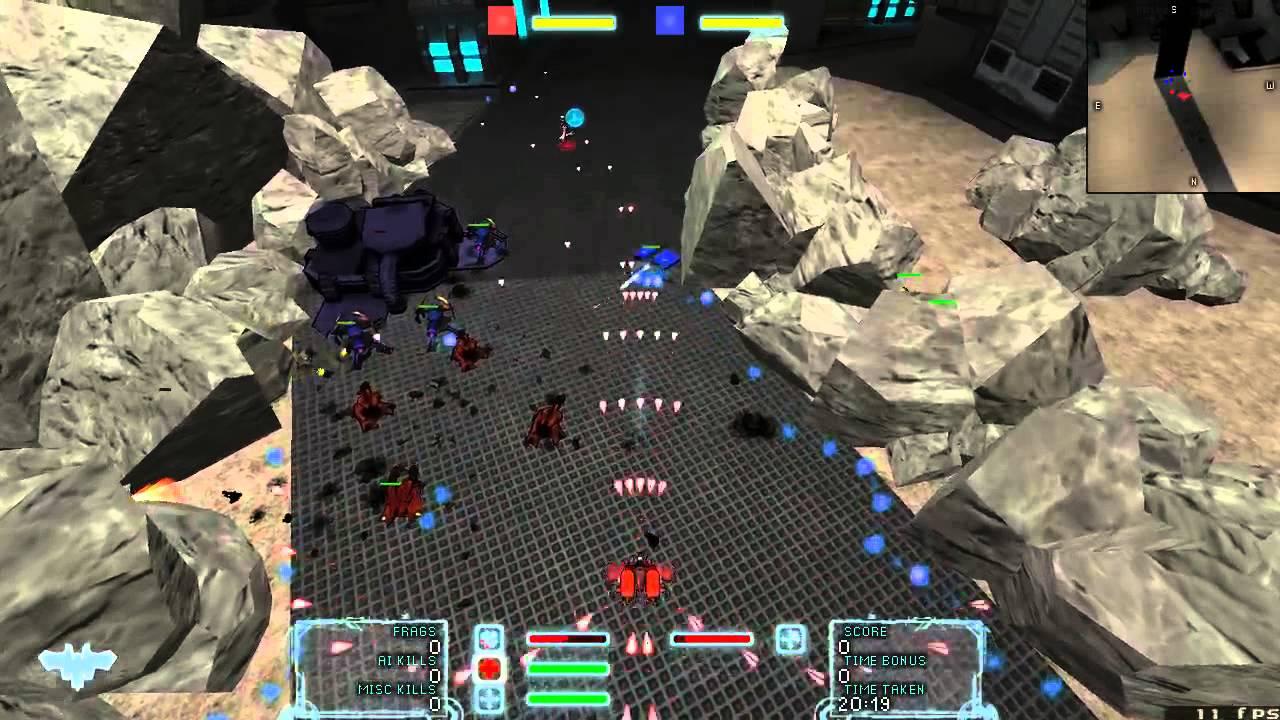 Features
Engage in frantic battlefests with up to 10 players online while you escort your minions and take down enemy turrets
Addictive MOBA action gameplay
Skill matters - become the best pilot!
Interact with the development team and help improve the game!
To Come
Unique maps depicting military installations, frozen wastelands, junkyards, desert worlds, and more
Japanese inspired artwork featuring a host of interesting character avatars to choose from
Customize your vehicle to be fast, strong, or anywhere in between (more vehicles upcoming)
16 player maps (eventually)
A MOBA with Steel Storm like gameplay? Yeah OK now I am interested!