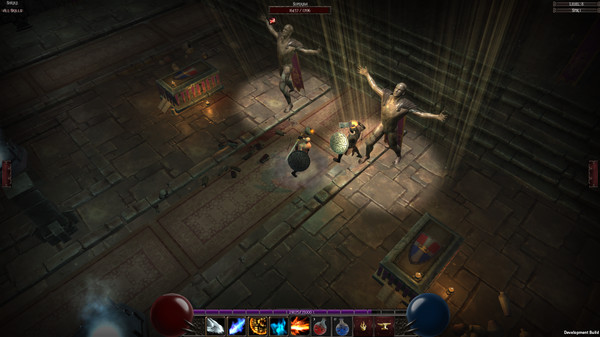 Sunken is a rather pretty looking action RPG that has random monsters and loot, permanent death and crafting of course.
Myself and Samsai both tested it (keys provided by the developer), and it seems to work pretty well for both of us.
It seems like it could be quite an interesting game when it's a bit further along in development. I enjoyed my little go in it, and I think the environment graphics and lighting are really quite good, but I would love to be able to zoom a little bit, and rotate the camera. I feel like that's a must in this type of game.
It's in Early Access, so don't go into it expecting a full and bug-free experience. One amusing bug is the ESC menu which tells you it's paused, but I could still move around.
About the game
(Official)
An atmospheric, dungeon crawling ARPG with a touch of a Roguelike, "Sunken" is intended to be a marriage of genres. Focused on keeping the player on his toes, the game will explore crafting, looting, fighting and challenging gameplay through which a dark story is woven.
Oh, it's also on sale right now too, since it's the Steam Winter Sale.
It doesn't yet have the SteamOS icon, but I assure you it is on Linux they are just working out the last kinks before giving it the icon treatment.
Some you may have missed, popular articles from the last month: