Sunless Skies [GOG, Steam, Official Site], the steampunk exploration RPG from Failbetter Games is to officially leave port in September.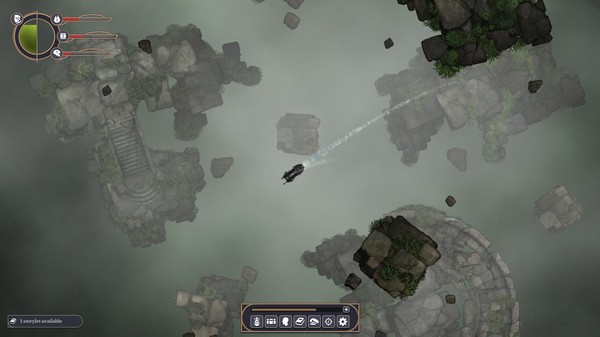 It hasn't been smooth sailing for Failbetter, as they announced back in early February how they had to let a few people go as a result of underwhelming sales. Thankfully they've still been able to continue developing Sunless Skies into a full game.
Most recently (today), they've released quite a big patch (live on both GOG and Steam) that does a rework of combat to make it "fun and accessible". This includes a rework of the heat mechanics as well, where heat no longer builds up just from forward thrust, instead it will build up from strafing and firing weapons. If you overheat, you will be unable to strafe and you can now fire weapons while overheated, but you will take damage. Weapons will also now fire continuously while you're holding the button down, as soon as the cool-down ticks over that is.
They've also added full gamepad support, so you can kick back and relax with a pad in your hands if that's how you prefer to play your games. The developer said it was a "phenomenal amount of dev work to get it working correctly within Skies" and so there might still be some issues with it right now. I tested out the new gamepad support myself today and it was really quite nice. Piloting my space-faring locomotive with triggers for thrust and brakes, with A and X for weapons actually felt perfectly natural. It's a game that feels like it was really made for gamepads.
Movement has also been tweaked, to allow you to get up to maximum speed faster and they've given us a little more control when strafing. In addition, they're planning to add some difficulty modes which will adjust movement, but that's not due until closer to the full launch.
You can read more about the latest update here, there's quite a bit to this update that's worth taking a read.
You can grab it from GOG and Steam right now.
GOG links are affiliate links.
Some you may have missed, popular articles from the last month: