Super Tony Land [Official Site, Kickstarter] sounds like a platformer that I could enjoy, one that will enable you to make your own challenges, worlds and stories.
The game will use a "block based programming language" allowing you to create some really wild stuff. Not just in the form of levels, but vehicles and all sorts of wacky creations.
The developer, Robot Loves Kitty, previously worked on the rather good Legend of Dungeon. Now, they're on Kickstarter for Super Tony Land seeking £3,606. They're well on their way to hitting it too, with them sitting pretty at 60% funding with 25 days still to go.
Take a look at their video announcing it: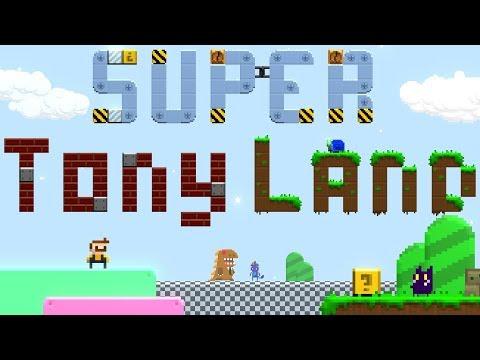 I have to admit, I'm pretty hyped about this one. On the Kickstarter it specifically mentions Linux support:
Currently the Super Tony Land beta is PC only. But as we progress we'll add Mac and Linux versions.
That wasn't enough for me, so I reached out through the vastness of the internet to ask the developer if Linux really is a sure thing, here's what they said:
Sorry, we missed your post in the chaos somehow. YES!! We're just keeping it PC for early beta to speed up development, since we only have 1 programmer. We'll have Linux and Mac builds once we feel the game is near feature complete. :)
Sounds good to me and they've proven they know what they're doing.