Pinstripe [
Official Site
] is an adventure game that sees you venturing through Hell to rescue your daughter.
Disclosure
: My copy was provided by
GOG
.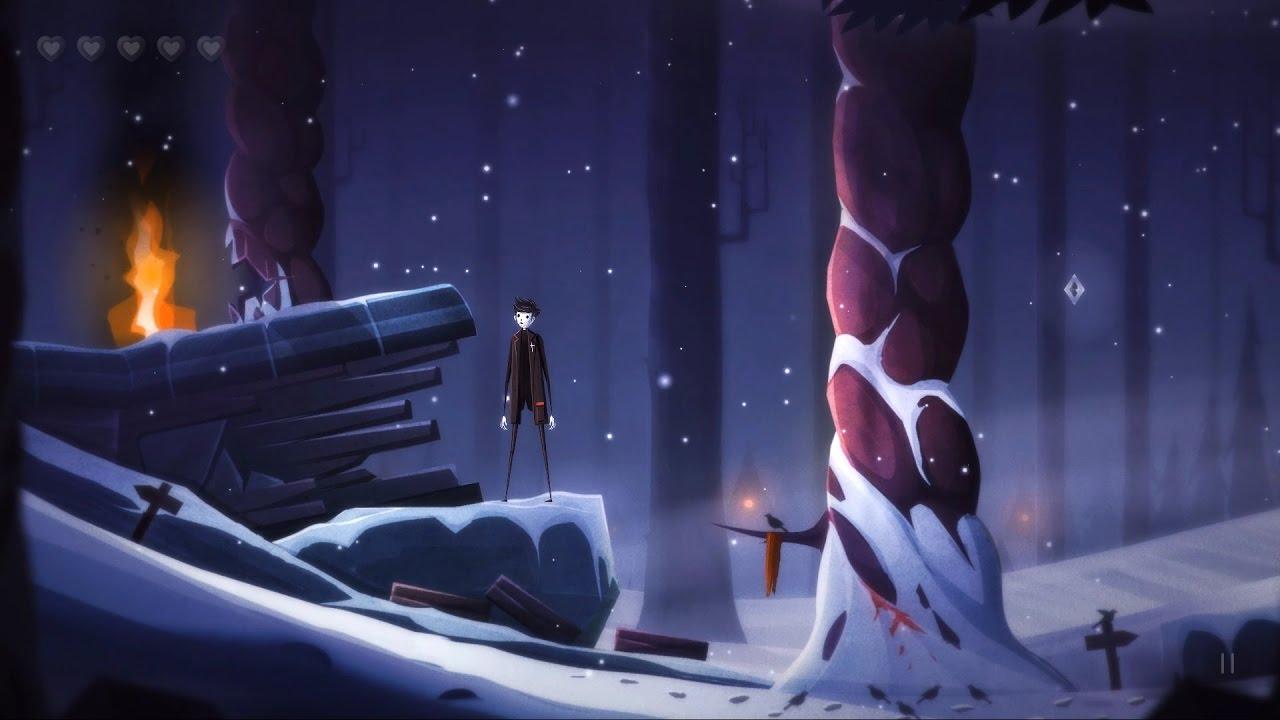 The game takes inspiration from The Nightmare Before Christmas, Coraline, and Alice in Wonderland and creates something truly special. It's a dark game, about a father trying to rescue his daughter from someone called Mr Pinstripe, who's surprisingly creepy. In fact, the whole game is just outright creepy.
As a parent myself, the game hit me more than it probably would have if I didn't have a child, the feeling of dread I got from it was quite intense. Especially so when you see little Bo screaming for help to quickly get pulled away, such an atmosphere! It's pretty rare for me to connect properly with smaller games like this, which goes to show just how well designed it is.
It's up to you to piece together what's really going on, through clues you find and pick up and what people you come across tell you. It's not the kind of Hell you might imagine, but a cleverly designed version of it. With weird helicopter creatures that drop little bombs at you, plenty of demented weirdos and some old lady trapped in a massive bird cage it certainly has a lot of dark variety.
Some parts of it can be a little bit difficult, but thankfully the developer stayed clear of creating situations that become infuriating. I'm not saying it's all that easy, as it does require some ability to look at your surroundings and think. The game does have puzzles, but they're relatively easy to solve, they might make you think for a minute or two but I didn't really have any problem. It's much more about the atmosphere and the journey you take overall. The puzzles that are there are quite clever, although some of the timed stuff was a bit of a nuisance to get right.
You will be backtracking at times, but since all sections of the game are quite short and loading time for each section is tiny it's not really an issue. Also, the way the backtracking is done is one of the least annoying, since you usually have something new to do, it didn't feel like pointless padding. The main bit of backtracking actually felt good, due to the new mechanic you unlock involving fire.
Be warned though, it does feature fart jokes a little bit, which was an odd choice for the atmosphere. I don't mind a good fart joke, so I found it quite funny, but I feel it can put some off. You will see what I mean if you shoot a certain cage a good few times.
The voice acting is absolutely top notch too, Mr Pinstripe and Bo are both especially brilliant. Little Bo sounds innocent and cute without over-acting which is a problem I have with a lot of children's voices in games, while Mr Pinstripe sounds delightfully evil.
Surprisingly stunning visuals, a heartfelt story and the fact that one person created this boggles the mind — incredible. It stands tall against a backdrop of many similar adventure games, so if you like your adventure games that don't go on too long, be sure to check it out.
It's not a long game, but the length does depend on how quickly you work everything out. I would say probably around three hours for a good game, but the length feels just right.
Only one part annoyed me, which was having to collect a certain amount of frozen drops, but it was easy enough to do, it just takes a good few minutes to do it. Only part that really let down an otherwise fantastic game.
Looking forward to seeing what the developer does next!