I think Vaporum is a really great dungeon crawler, with good visuals and a rather interesting setting and it just keeps getting better.
When I originally took a look at the game back in February last year, I noted how in terms of performance I was hitting around 50FPS. With today's update, it's now often double that which is madness.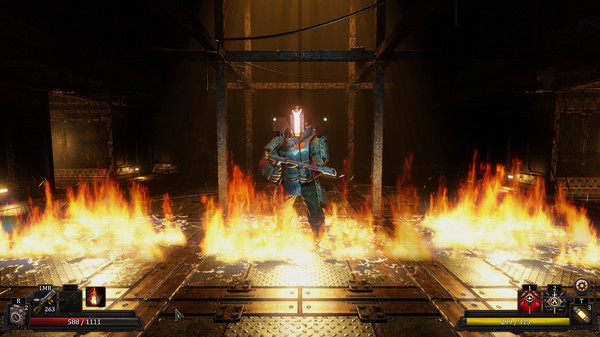 That's not all, when they added gamepad support in an update back in September, I noted how the Steam Controller didn't work unless run through the SC Controller application. They've also done some adjustments here, so you can now force the game to take your gamepad as an Xbox or PlayStation layout and once forced in the options, the Steam Controller worked perfectly. To my surprise, it actually feels really good to play with a Steam Controller, I only hopped in to test the update and ended up playing a good bunch of it again.
To help with people who get motion sickness, they've also added in the option to disable head bobbing while moving. You can also now toggle audiovisual indicators when you're low on health, reduced the size of the game by "about 40%", lots of performance work and some bug fixes.
Fantastic support by Fatbot Games! Find Vaporum on Humble Store (DRM Free + Steam key), GOG and Steam.
Some you may have missed, popular articles from the last month: