Easily one of my favourite games for being absolutely nuts, Streets of Rogue has been updated yet again.
Not as big as some of the other updates, it's still a rather good one as it adds in lots of smaller fun features, improves performances and fixes the usual bugs.
Random gameplay from the Linux version: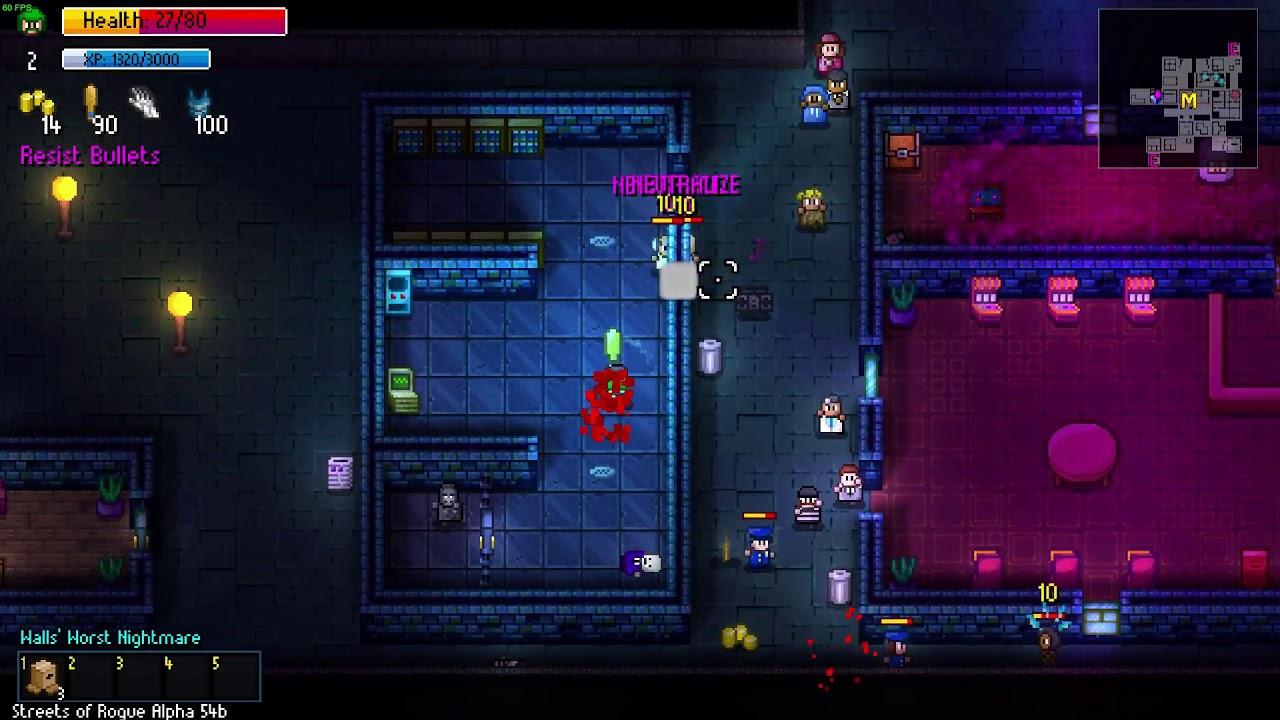 Now, you can use an ATM to store an item between runs. So if you find something particularly sweet to stash away, you can. For those who decide to be the hacker character, you can also now hack an ATM to get it to spit out money. Although, they now have a guard so it's not going to be easy—unless you have a friend as the doctor who could just put them to sleep which is always amusing.
If your character has the "Diminutive" trait, you can now flush yourself down a toilet and appear from another because the game wasn't amusing enough already. You can also purge any current status effects down the toilet.
There's a new Necronomicon item, which allows you to spawn zombie followers from graves. A Hot Fud item, that you make from cooking Fud on a barbecue. If you manage to find a Four-Leaf Clover, it will affect a lot more in the game than it did before and more item changes.
The AI was also further enhanced and had multiple issues fixed, like the thief character giving up on stealing items from someone if they're finding it too difficult, zombies will no longer pick up weapons and so on.
As for performance the developer says there's a "hefty" performance improvement for when big fights happen, which if you like me and you really screw with people in the game it's quite often, there's also some pathfinding optimizations as well.
Finally, the developer said they've also done some more work on a final level. Exciting, can't wait to see what they're cooking up for the finale.
Full details of the patch here.
Absolutely recommended. Find it on Humble Store and Steam.
Some you may have missed, popular articles from the last month: