Every month Valve put out their hardware survey, inside it shows off the market-share of operating systems and Linux has continued to decline.
For September 2017, Linux was at 0.60%. This is far from where Linux market-share on Steam was some time ago, although it has never been all that high anyway.
Here's a chart provided to me by EndeavourAccuracy (thanks!), which shows the unfortunate trend: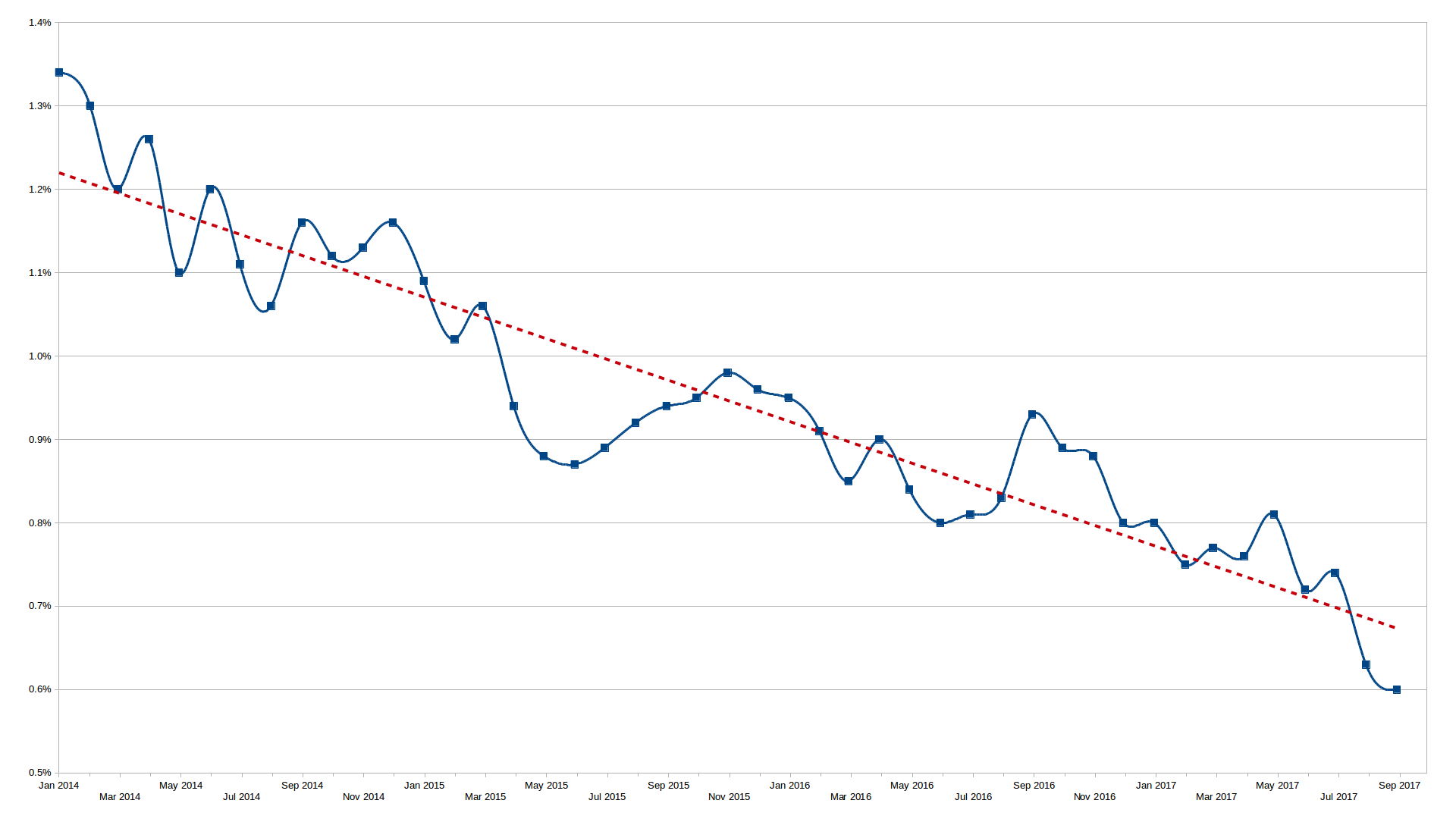 There could be many reasons for this, all of which I've probably mentioned before at some point. The one thing I would like to stress though, is that market-share declining doesn't necessarily mean less people. The amount of people using Linux for gaming on Steam, might actually be increasing, just not as quickly as Windows so it gets swallowed up. We know for a fact Steam is constantly growing and perhaps in markets where Linux isn't popular pushing the Linux share down. However, the opposite could obviously be true too.
I don't claim to have any answers on it. All we can do is speculate, since we know nothing about how Valve actually pick the systems that get selected for a survey. We know nothing about the numbers behind the percentages, or well, anything really.
We do need to take into account people who dual-boot, which isn't going to be a small number. Even our own limited survey shows about 31.78% of people also use Windows.
Obviously it's not good to see this trend, but as long as Linux games sell enough for a developer to be happy, that's the main point. Going by the last time I spoke to multiple developers about sales of their Linux games, most games mentioned in that article were selling well above the current percentage of Linux gamers as tracked by Steam.
I highly doubt Feral Interactive would also be announcing another Linux port, if the real amount of Linux gamers was declining either, since the types of titles they port would likely need a lot of sales to be worth it, yet they have two new titles currently being teased for Linux.
What are your thoughts on this?
Some you may have missed, popular articles from the last month: