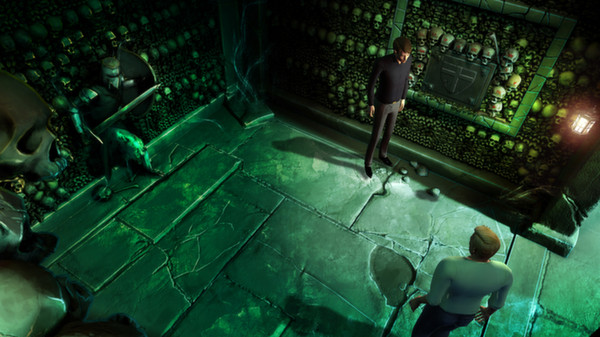 One of the things I do here is contact developers who promised a Linux version of a game which hasn't yet surfaced, and the latest user request for me to check was Moebius: Empire Rising. It took a while to get a response on it, but they did kindly reply and allow me to publish their answer.
I spoke to Katie Hallahan from studio Pinkerton Road who confirmed the Linux version is still coming:
QuoteHi Liam,

Thanks for writing in to ask. It has been a long wait, and for that we do apologize. It's essentially been a matter of only being able to focus on so many things at once, and Moebius Linux fell behind on that list. Additionally, Unity has been putting out updates and we're trying to work with the latest version for the port so that it will be the most updated engine when we release it. It has come back up recently and we've been able to start working on it more consistently, so we hope to have more solid news on it soon.

We do appreciate everyone's patience on it, and again, I am hoping to be able to make announcements for it sometime soon. It definitely has not been forgotten!

Thanks,
Katie
A good, honest answer that it simply fell down their list. Not great for people who backed it, but it's certainly more honest than some developers have been. The good news is that it is still coming, and having it on a more recent engine should give us a decent port.
About Moebius: Empire Rising
(Official)
This thrilling new adventure game from master storyteller Jane Jensen (Gabriel Knight, Gray Matter) and Phoenix Online Studios (Cognition, The Silver Lining) introduces Malachi Rector, an expert in antiquities whose photographic memory and eye for detail transform people and clues into interactive puzzles.
When a secretive government agency enlists him to determine whether a murdered woman in Venice resembles any particular historical figure, Malachi is left with only questions. Why would the U.S. government hire him -- a dealer of high-end antiques -- to look into a foreign murder? Why does David Walker, a former Special Forces operative he meets in his travels, feel like someone Malachi's known all his life? And how come every time Malachi lets his guard down, someone tries to kill him?
Some you may have missed, popular articles from the last month: