PAWARUMI [Steam, Official Site] is a modern take on the classic shoot 'em up formula, with explosive visuals and explosions literally everywhere. As of today it's officially on Linux.
The game is currently in Early Access, although they estimate it will only be in it for a few months, as most of what they plan is already implemented ready to be rolled out.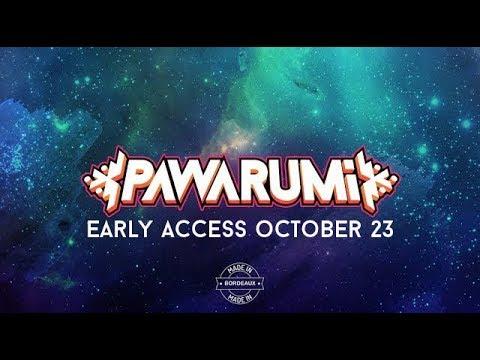 I love the style they've gone for, with a mix of top-down action paired with fully 3D models it does look rather enticing. It also looks extremely heavy on the action, which is how I like my shoot 'em ups.
About the game:
IN A WORLD where the Council rules the nations with an iron fist, you play as Axo, pilot of the legendary ship Chukaru. Experience her fight with the limitless armies of the Council, become the master of Chukaru's power and find the true meaning behind all your actions. A dark secret is yet to be revealed!

Accessible to the simple press of a button, Pawarumi offers you three different weapons and one super attack to rain divine fire on your enemies! To protect you in your intense journey, a shield will automatically trigger when you're about to be hit. It will annihilate any bullet around you! True to the shoot'em up genre, that shield is powerful but depletes very quickly so you'll still have to be very careful!
I don't think they saw my tweet in reply to them when they told us about it, so I've sent them another today. Hopefully within a week we can have some thoughts up, as it does look rather mental.
Some you may have missed, popular articles from the last month: