Parkitect, the extremely impressive early access theme park building game has another fresh beta out, featuring a new ride. Honestly, I'm constantly mesmerised by the quality of Parkitect. A lot of love has clearly gone into it and it's always great to fire up for a while.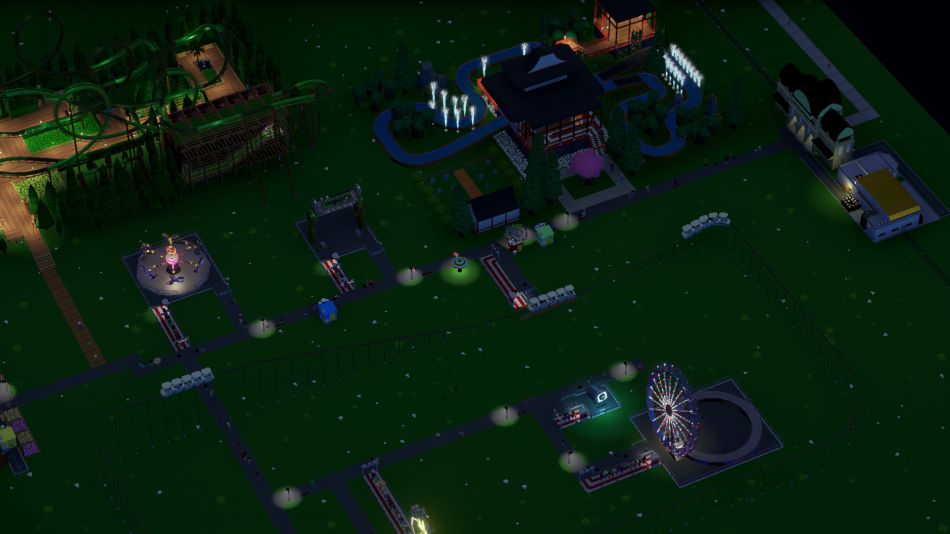 The nighttime lighting in my current park looks amazing.
Here's everything new in beta 6:
Added Mini Monorail
Added pine trees
Added new background music
Added lights to more flat rides
Added option for changing flat ride light colors
Added options for Mechanic and Janitor for customizing the tasks they should work on
Added hovered object name as tooltip to object pipette tool
Added deco window remembers last opened category
Added revealing object in deco window when using object pipette tool
Added hotkeys for changing size of resizable objects (+/- by default)
It's not just full of new stuff, they also further worked on performance, improved path-building, improved the camera rotation when dealing with uneven terrain and fixed a healthy dose of bugs.
Work continues behind the scenes on the actual campaign too, it's not just going to be a sandbox builder. The developer actually said the new Mini Monorail came as a result of testing the campaign.
The size of the actual space you get to build a park with is crazy too, I spent a good hour screwing around with a new park today and had a great time. See the screenshot near the top of the article, looks pretty good right? Well, compare that with the actual space available and it gives you an idea of the bigger picture (full park screenshot is a great feature too):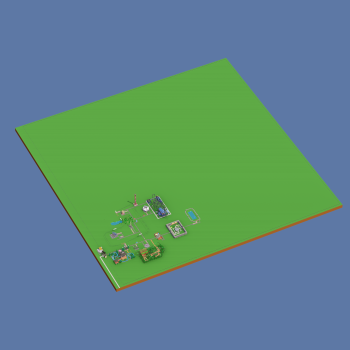 It's funny how much time you can spend building a tiny castle, making some water features and constantly tweaking even small things.
I've actually found it to be a very therapeutic game, especially for when the world is causing too much noise, it's fantastic to zone-out with and just build away. Thankfully, you can turn off money and research and play it in a true sandbox fashion if you wish to, making it really fun to experiment with. The terrain tools are great too, making it incredibly easy to alter the terrain, add water and generally spice-up a park.
There's also tons of extra content available in the Steam Workshop like extra rides, scenarios, entire saved games with huge parks to take a look around and more. Mods also with with the GOG version, but getting them of course isn't as simple.
Want to grab a copy? Find it on: Humble Store, GOG, Steam.