Total War Saga: Thrones of Britannia now has a beta update out that adds in a new Allegiance feature based on Religion from ATTILA and the Culture mechanic of ROME II.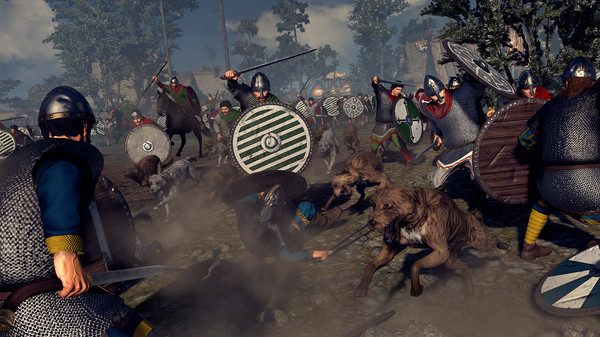 Here's the basic overview of what this free update will do:
This update will introduce a variety of changes to the game to address player feedback and improve the overall experience. The biggest change – and the one the update is named after – is the addition of Allegiance to the game.

We saw a number of players really missed the Religion mechanic from ATTILA and the Culture mechanic of ROME II, so we've introduced Allegiance to fulfil that role while being more in keeping with the time period for Thrones and the design of the game overall. Adding this feature will also tie in to several others that were identified as areas for improvement, mostly politics and how provinces work.

We've also made changes to the building trees – resulting in a lot more variety and choice – plus worked on Politics, Estates, Balance, and bug fixes.
It seems the beta of this update is only for Windows, we've contacted Feral Interactive to find out when Linux users will get access to this update. Will update this article with any reply.
Update - Here's what Feral Interactive said about the new version:
The Allegiance update will come to Linux. The release date has not been announced yet.

However, the beta will not be available for Linux players.

Feral Interactive
You can read more about the update here, the patch notes are rather long for this one! There's also an interview with the game director of Thrones of Britannia, Jack Lusted, where they talk about the design process, what worked and what didn't, and the game's future.