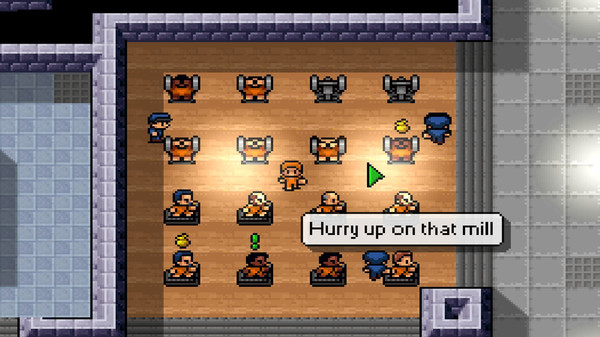 The Escapists is now available on Linux, so we can now take a light-hearted look at being a prisoner and try to escape.
They
announced
the Linux version on their Steam page:
QuoteWe've been listening to all the chatter around the prison yard and the whispers during headcount. We heard you loud and clear. You want The Escapists on Mac and Linux. So here we are!

From today The Escapists and all of the DLC are available on Mac and Linux. And to celebrate it, we're offering a 40% discount on The Escapists for a limited time, so it's the perfect opportunity to join The Escapists movement and learn about the wonder that is Duct tape.
I wasn't particularly impressed by 'The Escapists: The Walking Dead', but luckily this game has much better reviews so maybe it's not as bad.
About the game
The Escapists provides the opportunity of experiencing a light-hearted insight into everyday prison life and, as is the case with all inmates, the main objective is escape! While under the careful watch of the guards, players will need to go about their daily duties clandestinely secreting useful objects from under their captors' noses. Potential escapees will learn how to craft seemingly innocuous items into useful tools and even weapons as well as using them to execute cunning diversionary tactics.
Players will need to learn when to keep in line, utilising their time sensibly as they develop their own personal plans of escape. Learning the prison's daily routines and spotting opportunities are all part of life behind bars. Working out potential routes and even misdirecting guards soon become second nature.
You can find
The Escapists on Steam
right now. It doesn't look like the Linux version is up on GOG yet, so hopefully it will come soon.
Thanks for the poke about it Luca.
Some you may have missed, popular articles from the last month: