TowerFall Ascension, the rather cool local multiplayer game now has an official standalone mod that enables 5-8 player gameplay. It will set you back $8.88 USD, which seems like a reasonable price for the mayhem an 8 player duel would give you.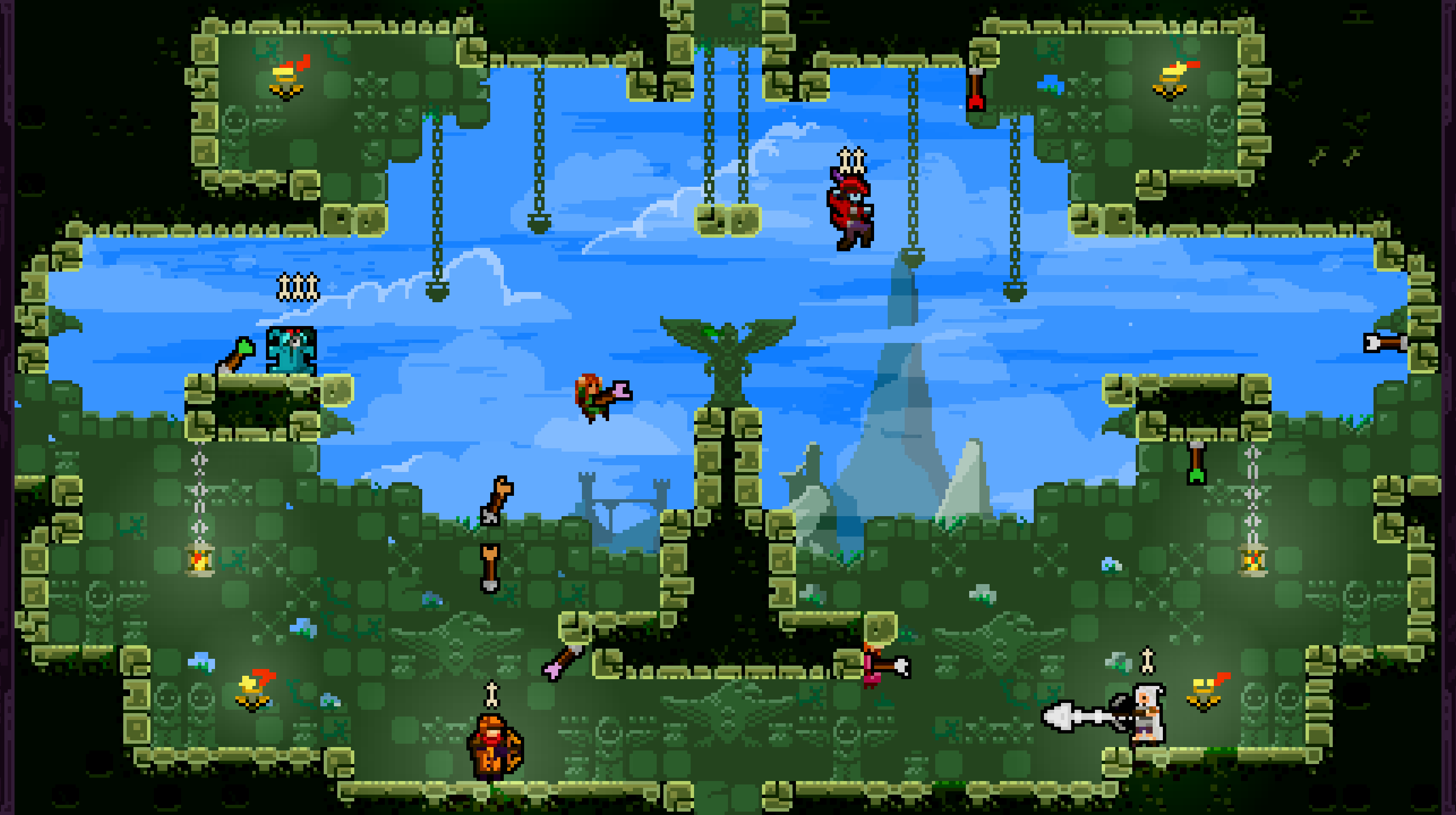 The Linux version thanks to Ethan Lee uses FNA, so it supports gamepads rather well:
Because TF8P still uses the FNA GamePad API on Mac/Linux, all the controller features are still there: rumble support, DS4 light bar, etc.

— Ethan Lee (@flibitijibibo) September 14, 2016

Ethan made a slightly more in-depth post about that here.

About the mod
The official eight-player mod for TowerFall Ascension! Pack 8 friends on a couch and get ready to experience true chaos. Free-for-all matches now support up to 6 players, and team matches are playable with a full 8 archers at once! Every Versus level in the original game, including all the Dark World stages, are included, adapted to widescreen to fit all the absurd action.

This is not an expansion for TowerFall, but a stand-alone game. This package does not contain the core TowerFall experience. This is an official mod for TowerFall that only includes Versus mode, and is heavily modified specifically for 5-8 player matches. It is also still possible to play with 2-4 players on the new levels.

Note: The keyboard is supported for 1 player, but controllers are required! TowerFall supports many varieties of controller, including XBox 360 and PS4. Because this game requires so many controllers at once, we recommend using a USB hub and making sure all your controllers are connected before launching the game.

You can grab this standalone mode on itch.io.
Some you may have missed, popular articles from the last month: