It seems Valve/HTC are the latest company to release something with Linux support listed right up to release, and then remove mentions of it. This time it's the
Vive VR
device.
This image was sent in by a user to show the difference:

I noticed it too, and it's a little weird of Valve/HTC to do something like this. More so on Valve's side, since it's their store and they would have been well aware of the status of SteamOS/Linux support.
On March 1st a Valve employee
stated this
:
QuoteWe are working on it but it's not ready yet.
Yet Linux/SteamOS was still listed.
A shame, as
HTC originally said
Linux would have support.
I've searched around, and couldn't find anything more recent on this. So it looks like it's another thing Linux/SteamOS is being left out on for now.
They also recently added VR icons for the Oculus Rift, and SteamVR: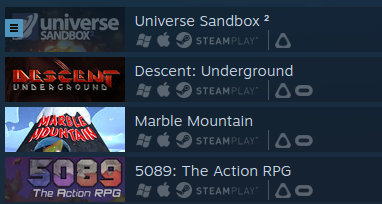 Hopefully it won't take too long before it gains official Linux/SteamOS support. It's just really sad to see Linux left out like this, but I'm not too fussed personally as I still don't see VR being a major thing
yet
as others do. In a few generations when the technology has progressed some more and prices come down, I will be much more interested.
What's more sad is others
like this person
did pre-order it, and they don't seem too happy.
The issue here is again: Clear communication, and the complete lack of it. Also, don't pre-order.
Some you may have missed, popular articles from the last month: