In Wayward, there is a large focus on simulation, survival and openness. There are no classes; there are no levels. Progression of your character depends on individual skill and stat gains by your interactions with items or objects in the world. You are free to play and explore the game in any fashion you wish.
Wayward is available for Windows, Mac, Linux, all modern web browsers and on most tablet/mobile devices via their corresponding web browsers.
Stylistically, Wayward hearkens to a 16-bit aesthetic in graphics and in sound. Game mechanics wise, the game is similar to the Ultima series, more specifically, Ultima Online, with inspiration from other roguelikes and roguelikelikes such as Dwarf Fortress and Minecraft.
Major Changes
You no longer move to fire bows (yes, there's more than one now!), instead, you can double click to fire them (provided you have the ammunition).
Aberrant monsters now spawn (more at night/in caves/on treasure). They are doubly as strong (both defense/attack), always hostile, and can potentially drop rare items.
Milestone system has been implemented. Special bonuses are given out on obtaining each one. More milestones will appear each release.
Fixed a bug that always focused on the crafting filter when you opened the inventory window.
The inventory now also has a filter option for name/group.
A handful of new items have been introduced including a focus on Archery/Bowcrafting materials/weapons.
You can now control + right click to attempt to drop all of the same type of items on the ground/container. You can also hold control while drag/dropping items for the same effect between containers/inventory.
Ore veins now have the potential to be double the size.
Items quickslotted will now re-quickslot on use if available from your inventory.
Trailer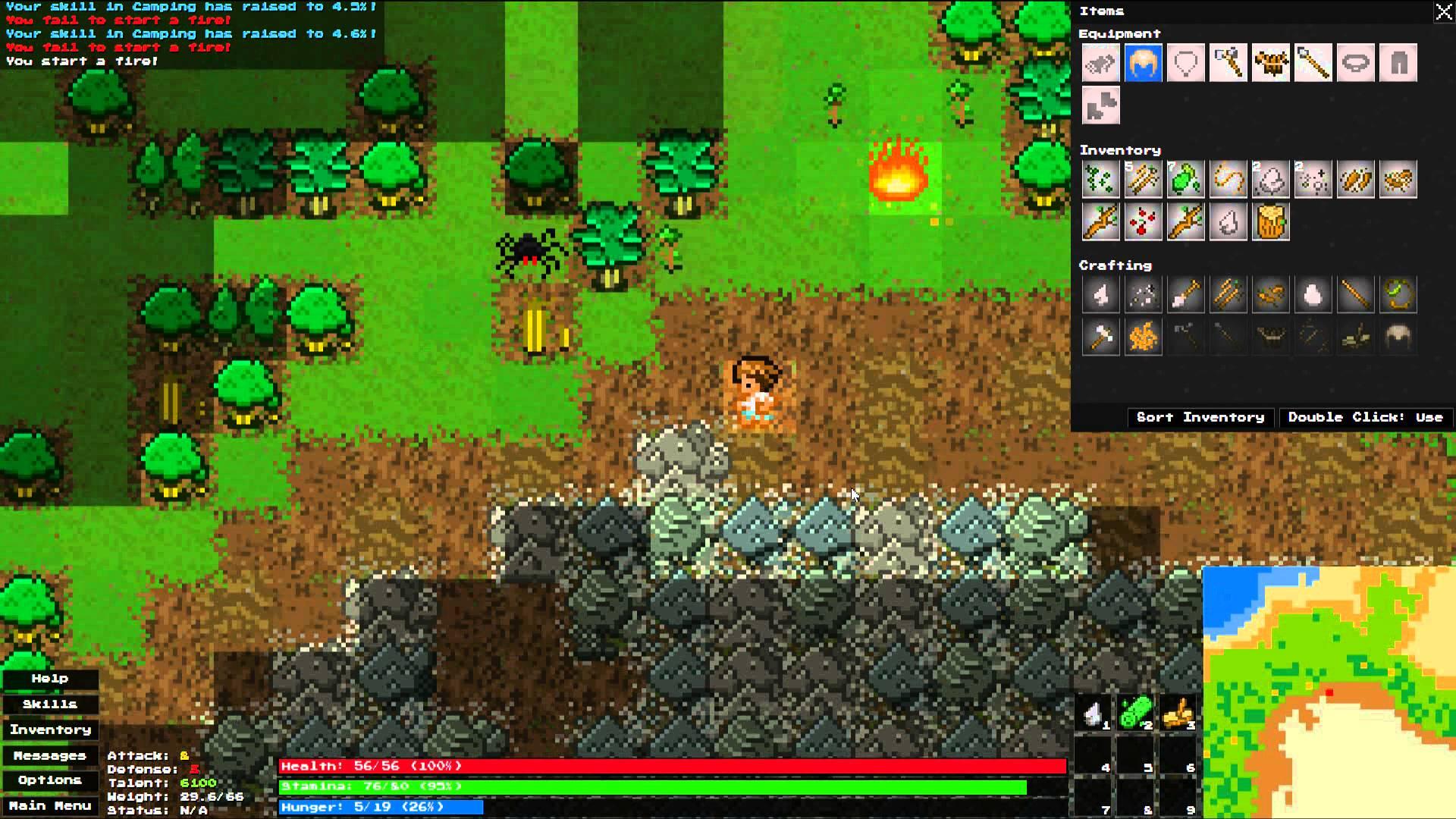 Note: This trailer is a few versions old now.
Download Links:
http://www.unlok.ca/wayward/wayward-beta-1-5-released-watergate/
Also looking for votes on Steam's greenlight, so
spare a vote for them here
.