Since the weekends are generally our quiet time, as I take them to spend a little time with family I'm asking a question: What have you been playing and what do you think?
I've been spending more time than I was expecting in Rust. It's strange really, as it's a game I previously didn't get along with at all and now I'm quite hooked on it.
Not everyone will agree with me on this, but I actually think Rust is one of the nicest looking games on Linux. Sure, there's a good bunch that are better, but there's been many moments in Rust where I have to completely stop and just take in the view. That's in-between all the moments of absolute panic when someone fires shots at me and I have no idea where they are.
I want to share this image I took recently too, from a little meet up we did on our server: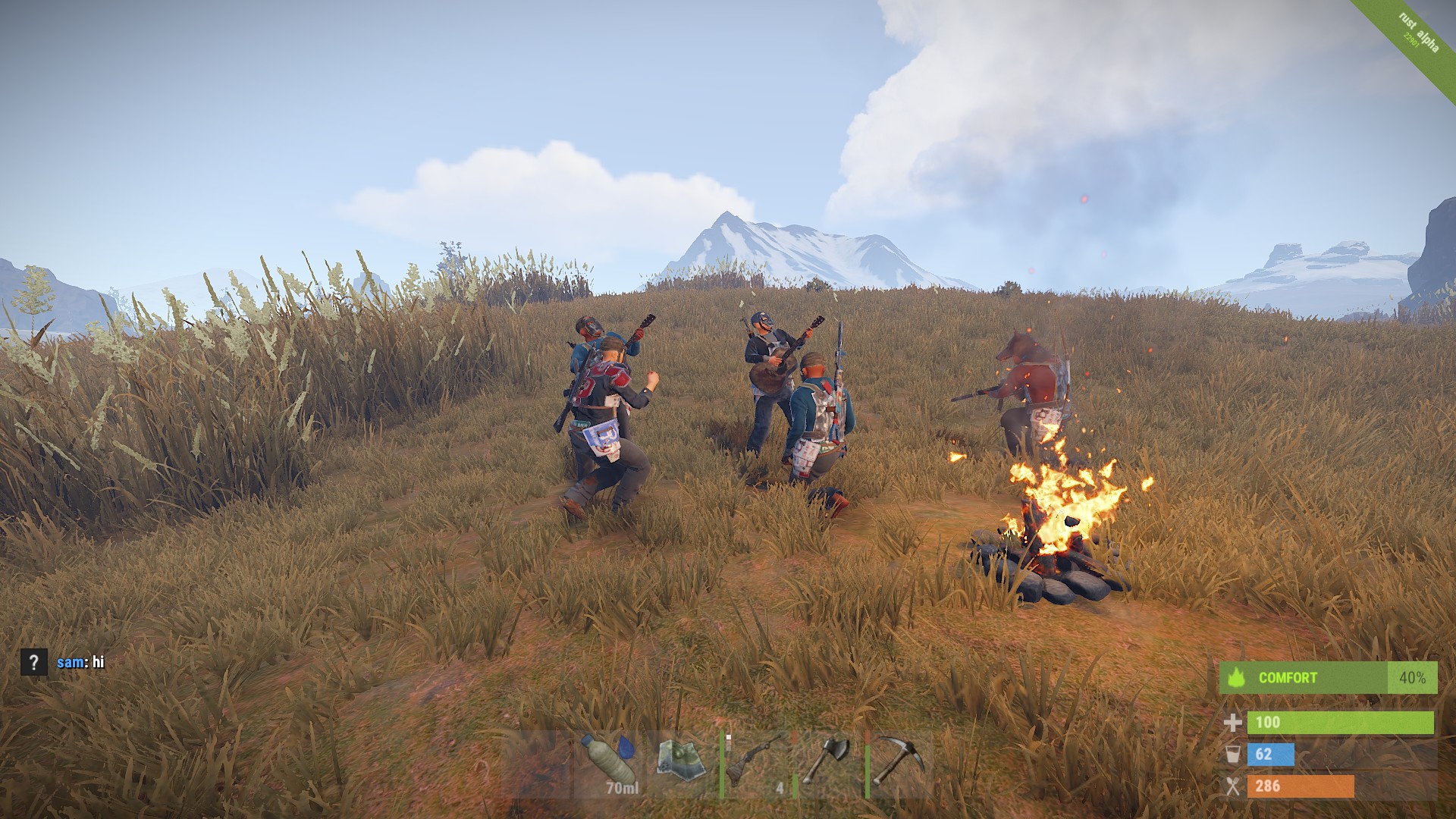 We ended up having some sort of in-game concert and it was rather amusing. What makes it even more interesting, is that community member woox2k managed to hook up some scripts (available on GitHub) to play custom music files in game with the guitars and it was incredible.
If you want to join us on our Rust server, details of our game servers are here.
Anyway, less of my ramblings, over to you! Tell us what you've been playing in the comments.
Some you may have missed, popular articles from the last month: