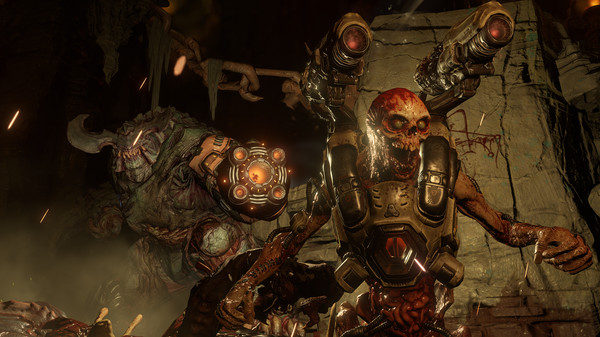 Wine Staging [
Official Site
,
Github
], the testing area for future Wine releases has been updated today and it pulls in some patches that allow DOOM to actually run with Wine on Linux.
Notes
Wine Staging is highly experimental, use at your own peril.
I don't recommend buying Doom, since it is a Windows game, but it's good to know you have options available. If this becomes a way for dual-booters to stay on Linux more, then that's great.
What's going on?
The new DOOM game previously used Denuvo in the final release, which was one of the blockers for getting it working in Wine. The developers have now removed Denuvo, making this possible. Additional patches were needed, which a developer put up a
few days ago
, but now it's in Wine Staging itself.
In their latest news the Wine Staging said this today:
QuoteWine Staging 2.0-rc2 implements everything necessary to get DOOM (2016) running. Feel free to play around with the different features like Vulkan support and report remaining issues in the bug tracker.
You can find the
install instructions here
.
Some you may have missed, popular articles from the last month: