You Died but a Necromancer revived you may not be a name that rolls off the tongue easily but it's good fun.
Note: Key provided by the developer.
Sometimes, simplicity is what makes a game and in the case of You Died BaNRY that's very true. The game has little depth to it but makes up for that in just how frantic and fun it can be. The entire gameplay is just you (or you and friends) attempting to cross a small level filled with platforms, spikes and all sorts of crazy traps. It's ridiculously easy to get into as well, since the controls are so basic all you need to worry about is your movement.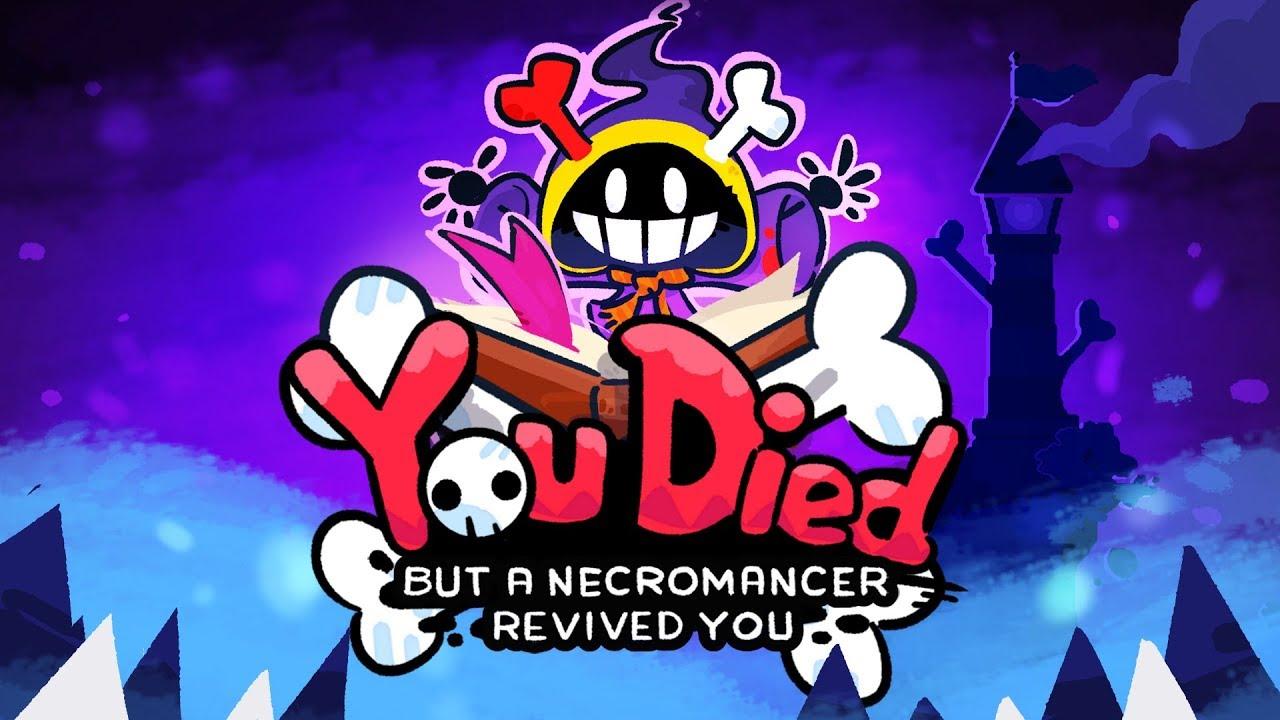 What I do very much like about it, is that you can adjust the difficulty level quite a bit. The options available are pretty impressive too, right down to increasing the size of the player and the platforms you run along to adjusting your speed. There's a lot of wiggle room there for an experience that all types of gamers can enjoy.
Don't let the small package of the game and the simple idea fool you, reaching the end is no easy task (unless you make it so, of course). The problem isn't just that you're facing traps, so your timing needs to be fantastic on your movement as you're also against a timer. Eventually, the platforms behind you will start blowing up to reveal spikes and that's when the panic will set in. It's very easy to get distracted and run right into a swinging blade of death, which happened to me a great many times. One slight flick of the finger on your gamepad's thumb-stick and it's death.
Thanks to the procedural level generation and the endless game mode to just keep on going, it has high replay value too. It can be played solo or with up to three others in co-op where only one needs to reach the end or versus, where it's everyone for themselves in a race to the finish.
What's also great is that there's practically no loading time, you die and you jump almost instantly back into a new run. It's very surprising how such a simple idea really sucks you in. The Linux version works great too.
If you enjoy a challenge, do check out You Died but a Necromancer revived you. You can find it on Steam and itch.io.
Some you may have missed, popular articles from the last month: