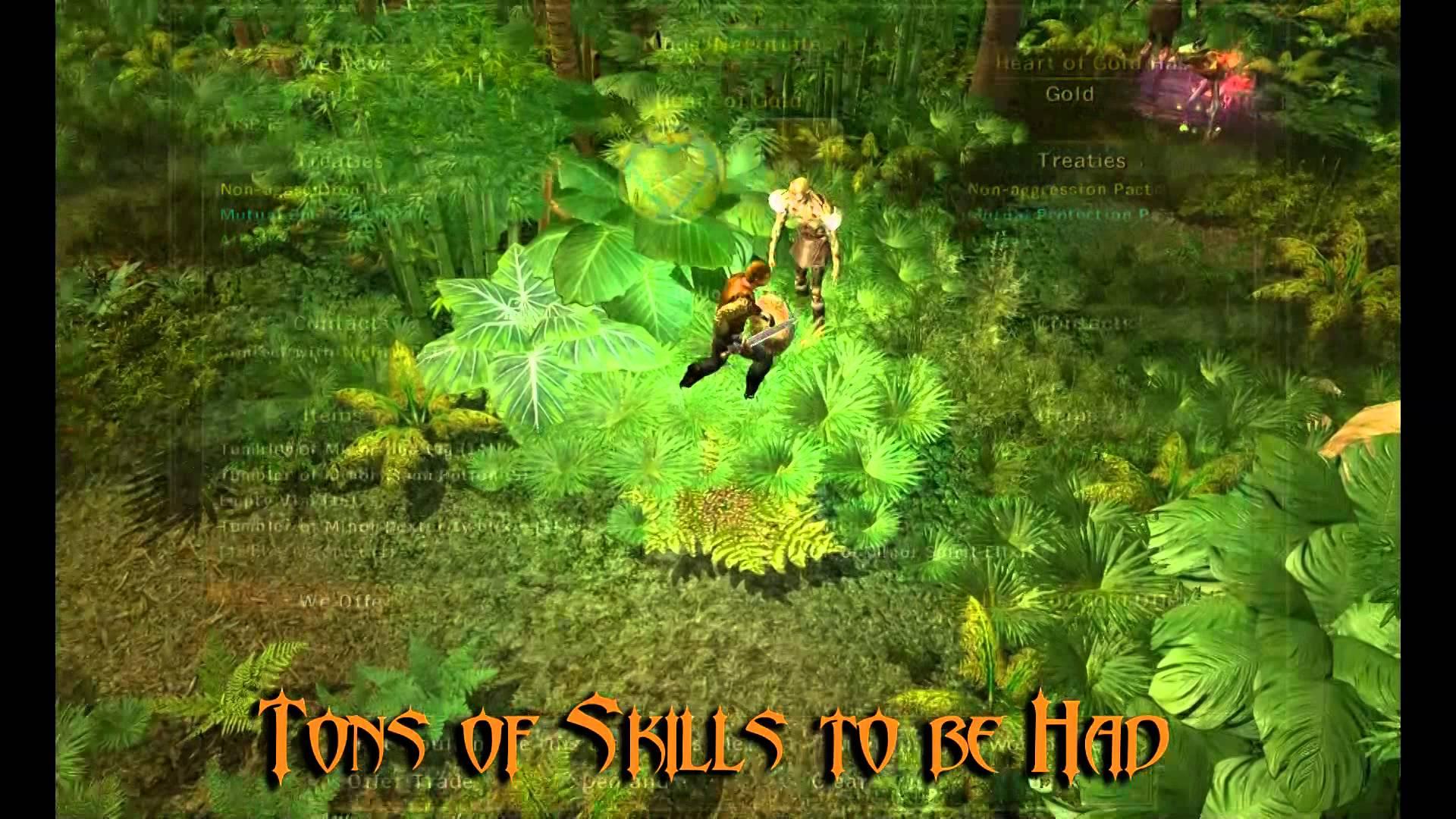 Zombasite is a brand new Zombie apocalypse RPG in Early Access, it looks good, and it's from the same developer that created Drox Operative.
My thoughts
I've tested it out (40 minutes and counting, where does time go?) and it loads up and seems to work fine, it gives a very good framerate too. I'm not surprised at how well it performs though as it's not exactly graphically intensive. The graphics aren't terrible though, and it reminds me of Diablo 2 somewhat in style.
The skill system seems interesting, as you don't unlock skills as you progress. You're able to select all skills from the very beginning, but on each level the cost required for them increases. It's an interesting way to do it, and not as limiting as a normal skill tree.
The clan system seems quite nice, and brings a certain Civ style diplomacy to an RPG game. It's differently, and actually quite interesting to have. You can send members of you clan out on different missions too, like foraging for supplies for health potions.
One thing that has bugged me is the main map, if you zoom in the quality of the map becomes pretty poor, so I hope that's something that will be worked on.
It's actually quite an interesting game, and looks really are deceiving here as I'm enjoying it far more than I thought I would.
About the game
(Official)
Zombasite is a zombie apocalypse action RPG set in a dynamic, evolving, fantasy world for Windows, Mac, and Linux.
The dark elves have always played god by creating and enhancing underworld slave creatures. As they watched a horde of zombies destroy the huge demon city Kraval, the dark elves were tantalized by the devastating power of uncontrolled zombies, and desired to control and increase it. When they wove their dominating magic into a few captive zombies something went horribly wrong!
They hadn't known the powerful necromancer, Ciglio, had created these zombies. To control his huge armies of undead, Ciglio permanently bound his zombies and their infected victims to him. This binding was so powerful, their loyalty surpassed his untimely death. In the dark elves' pride and lust, their magic twisted into Ciglio's binding, fusing into a new, uncontrollable creation, the Zombasite.
Features
- Survive the zombie apocalypse in a fantasy world
- Experience uniquely created worlds for every game, with different areas, monsters, items, and quests
- Explore a dynamic, evolving, living world
- Lead a clan of followers who have their own personalities and skills
- Navigate relationships with rival clans using diplomacy, trade, war, and raids
- Adventure with your friends with co-op multiplayer
- Your choices truly impact the game!
You can buy Zombasite on
Steam
, or
directly from the developer
.
Some you may have missed, popular articles from the last month: