Here's one I sadly missed, released back in December (oh my!), Zombasite - Orc Schism [Steam, GOG] is an expansion to the dynamic zombie apocalypse action RPG.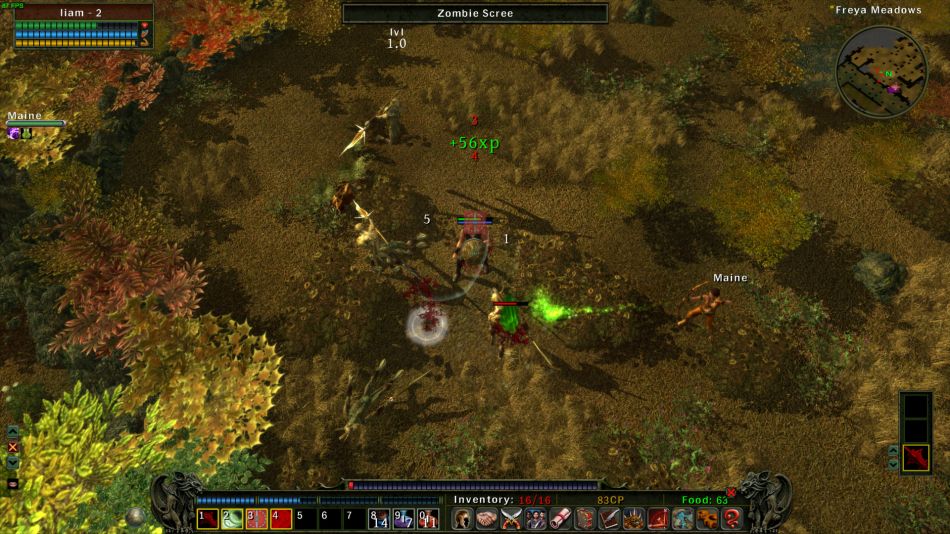 Disclosure: Expansion key provided by the developer.
Here's what the expansion adds:
Play the Bard class (Minstrel, Illusionist, and Sage specialties) (now 333 total class combinations)
Control the defense of your town
Fight new monsters (Dark Orcs, Mutated, & Zombie Lords)
Solve many more quests
Defend and explore random towns
Explore new area types
Fight with and against new clans
Thankfully, you don't need to reach a certain part of the game to see the expansion. The contents of it are littered throughout the main game. It's a strange game really, it's a survival RPG where you can win or lose through various conditions. You could win by destroying all other clans, solving all the quests, get all clans to ally together or have a huge surplus of food. You can lose the game by losing all of your followers or if your "healthstone" is destroyed.
It's a pretty interesting game, with dynamic gameplay that changes all the time. I was out on a quest for example and suddenly my clan came under attack, I went running back to find some huge ghost-like phantom had broken through our North gate. I had to take it down, replace the gate and then deal with one of my clan members getting infected! Playing as the Bard class from the expansion has been pretty fun, especially with the Illusionist abilities, like being able to make enemies think they've been snared by a trap.
In terms of performance, it's been really smooth. Most of the time sitting at well over 100FPS on max settings. It will dip down a little during heavy fights, but not a huge amount.
For those in need of a new RPG that's pretty different, I would say it's quite interesting. Find it now on Steam and GOG.
GOG links are affiliate links.
Some you may have missed, popular articles from the last month: