Profiles
Viewing more comments
Rise of Industry, a strategic tycoon game is now out in Early Access
15 February 2018 at 12:57 pm UTC
---
@liamdawe I think it's worth noting that a Unity dev has offered to help them on Twitter

https://twitter.com/PJayB/status/963816678604746752
---
Rise of Industry, a strategic tycoon game is now out in Early Access
14 February 2018 at 4:18 pm UTC
---
scaineThat said, they also say they only support Ubuntu 12.04, which is hardly ideal in 2018...
I think Valve support from 12.04 and after (at least until the 16.04, the last LTS).
They could upgrade a bit their runtime environment though. I don't know much people still using 12.04...
---
Voxel Tycoon, a new strategy game about transportation, building factories, and mining will come to Linux
31 January 2018 at 12:33 am UTC
---
I'm a big fan of Transport Tycoon and I must say that I've had a lot of fun with Transport Fever.
It has some technical flaws (like some graphical glitches on Linux), but the fun far outweight these flaws.
One thing that I particularly like (out of the mere simulation of course), is the voice of the narrator. You remember the old fashion pictures of CEOs in Transport Tycoon? Well it feels the same, but with sound (a good ol' Texas accent and a passion for capitalism

)
Edit: like that guy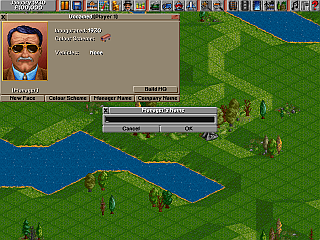 ---
Sky Force Reloaded has a bit of a grind to it, but it's a very good shoot 'em up
30 December 2017 at 7:41 pm UTC
---
I love this game, the gameplay and the game design are incredibly well thought! Always something new to do when you finish a mission, always a small power-up given at the exact right time to make you do just one more mission. This game is addictive

Note: it's a game made with Unity

---
Fantastic looking shoot 'em up 'Sky Force Reloaded' releases for Linux in two days
4 December 2017 at 11:11 pm UTC
---
QuoteImproved general controller support (fixing bug with unwanted Player 2 activation).
I had this one, good to know it's fixed now

---
Fantastic looking shoot 'em up 'Sky Force Reloaded' releases for Linux in two days
30 November 2017 at 6:43 pm UTC
---
Bought the bundle as well, eager to see tonight how it will fly on my steam box

---
Livestreams & Videos
Community Livestreams
See more!
Popular this week
View by Category
Contact