Profiles
Viewing more comments
Latest Comments by deathxxx
NVIDIA have released the 415.18.02 Vulkan beta driver
29 November 2018 at 6:51 pm UTC Likes: 1
---
For me, Nvidia Drivers: 410.78 is run best with SteamPlay and Dark Souls III.
396 --> poor performance
415 --> poor performance
410.78 --> best performance and no lag.

That is how i do it:
This is how to run Dark Souls III on Ubuntu 18.04 via SteamPlay with Steam client beta for smooth play.

Hardware on this system:
CPU: core i7 6700K
GPU: GTX 1060 with 6GB GDDR5 RAM
RAM: 32GB DDR3 RAM

Software on this system:
OS: Ubuntu 18.04 64bit
Nvidia Drivers: 410.78 (from ppa:graphics-drivers/ppa)
Steam client: beta
Proton used: 3.16-4 Beta
Audio Config: analog 5.1 surround (audio channels are important. with only stereo, you may have bad sound, using 2.1, 4.1, 5.1 audio channels gives me clear sound)
Audio Card: Creative X-Fi with 20K1 chipset

#################################################################################################
# Instruction to get best possible FPS and clear audio for this system, and maybe any symilar else.
#################################################################################################

# THIS IS FOR NVIDIA CARDS!

# 1. Install Ubuntu 18.04 64bit with ext4 file system.
# 2. Install Steam Client and opt into the Linux Steam Client Beta. Update client and make sure it's running. Make sure this game will forced to run with Proton 3.16-4 Beta.
# 3. Install ppa for better and newer drivers for Nvidia Cards(use exactly 410 series driver, all other have bad performance or even non-running game):
sudo add-apt-repository ppa:graphics-drivers/ppa
sudo apt install nvidia-driver-410
# 4. Reboot the system now to finish driver installation.
# 5. Play the game with max settings.
---
Feral Interactive are teasing another Linux port
29 November 2018 at 5:59 am UTC Likes: 3
---
The picture have a horse, like Darksiders Rider. This horse is in the sky and rider is angel(or this wings are from horse), but bellow is the death.
We all going to the graves. So, it's Darksiders III.
Let see more deeply the picture. It's shown what are life. First is born, then is a love and last is the death to the sky and to the underground. So they take the sector which have death.
---
Feral Interactive are asking you to send the game port suggestions again
23 November 2018 at 12:38 pm UTC
---
Darksiders III
https://store.steampowered.com/app/606280/Darksiders_III/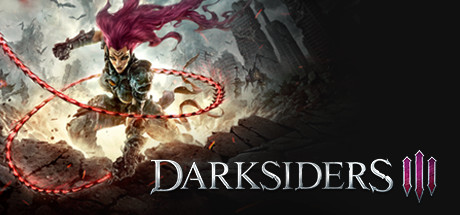 ---
Lutris game manager release 0.4.22 is out to further refine the experience
5 November 2018 at 2:51 pm UTC
---
STiATI'm using Lutris to manage what I want to play with which wine version at the moment. That works great, though, I think the config is a bit overcomplicated.

That said, a lot of the scripts do not set required parameters or script things you need to do to run games properly at all. The quality of the installation scripts often is really bad, not even setting the simplest required overrides/depends for certain games. I often end up tuning them in the end anyway - so I could just have used wine in a different prefix too.

I am not just using proton, but also my own wine for StarCraft / Battle.net
Yes, but in Proton, i don't have option for different patched wine for SkyrimSE, that fixes audio bugs.
---