Looks like
Superfrog HD
is to come to Linux via Steam thanks to the
SteamDB
. This is awesome it's a game that I played the original on Amiga back when I was younger and it's now coming to Linux in HD glory!
About
Curses! The evil old witch has done it this time... She's gone and turned the Prince of the Magical Kingdom into a bright green frog and made off with his loved one. Sometime life, even in the Magical Kingdom, just isn't fair! However, life by the riverside was not to be all doom and gloom for our once regal, yet now green and warty chum.
As luck would have it a strange and powerful elixir floats down the the stream and catches our amphibious friend's attention. Intrigued, our soon-to-be-hero take a huge swig. After a few minor explosions he becomes the legend that soon will be SUPERFROG!
With boundless courage and dizzy new heights of determination, he sets off towards the Magic Forest with one goal in mind - to get back his girl, vanquish the curse and give that nasty old witch just what she deserves!
Video
- This is the orignal on Amiga in all it's glory!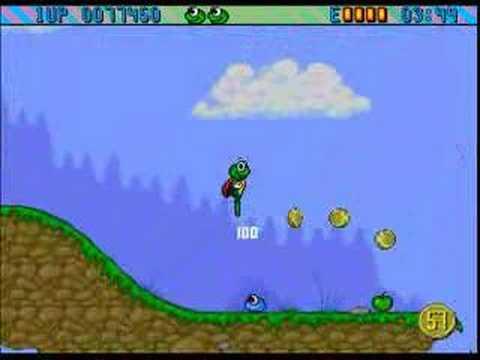 Imagine this scaled up a bit.
Looks like Team17 are getting Linux friendly, they also have
Worms Reloaded
listed on SteamDB, that still hasn't appeared yet so could these two titles be for a new Humble Indie Bundle maybe? Pure speculation of course but not impossible.
UPDATE: Looks like we/SteamDB was right as it's
now on Steam
!
Some you may have missed, popular articles from the last month: