Earlier this month, Cardboard Computer released Act III of Kentucky Route Zero, continuing the surreal story of weary delivery driver Conway as he awakens to find that his leg has been tended to by Doctor Truman.
For those who have not previously come upon it, Kentucky Route Zero is a five part point and click/text adventure hybrid described by its creators as a "magical realist adventure game about a secret highway in the caves beneath Kentucky, and the mysterious folks who travel it."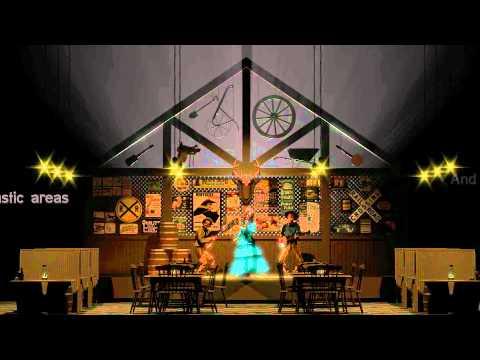 I often find Kentucky Route Zero a difficult game to describe. The narrative follows the final delivery of a driver whose company is undergoing financial difficulty, as he seeks out 5 Doogwood Drive, an address that isn't on Conway's maps. Stopping for directions, Conway is told that it can be found on the other side of the Zero, a mysterious underground highway that the game derives its name from.

As a vague plot synopsis, that probably isn't immediately appealing, and yet Kentucky Route Zero manages to be one of the most engaging and interesting gaming experiences I've ever had.

Gameplay is a juxtaposed combination of traditional style point and click adventure mechanics in 3D scenes for key areas, and evocative text only sequences, punctuated by an exploration oriented "driving" interface represented as a stylised overhead map.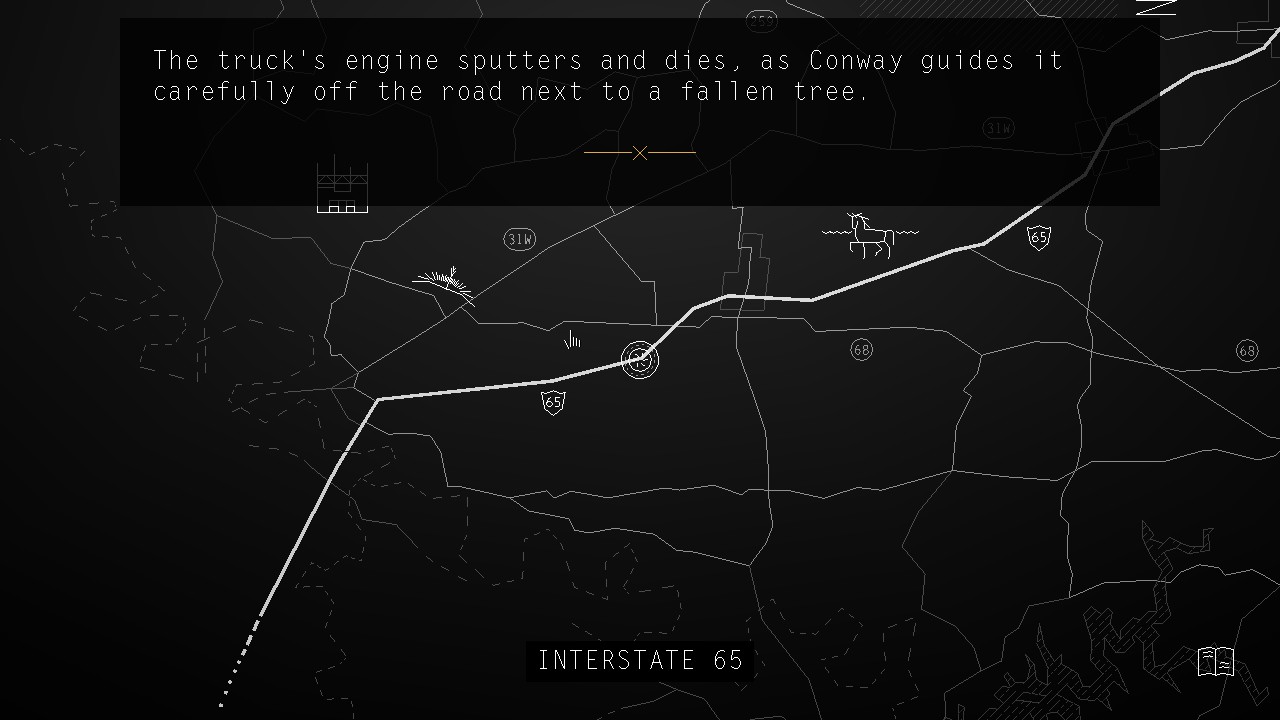 The choices the game presents you with rarely offer alternate outcomes. In contrast to more traditional point and click adventures, where progressing is a matter of chosing the correct dialogue options or performing the correct tasks, KR0 opts for a far more subtle and resonating style in which your choices define the tone of the game and the attitudes of its characters in response to the situations and predicaments they encounter. In some ways, it feels as though the player's actions control a shifting lens through which subsequent revelations are seen - an understated, yet powerful mechanic that somehow makes the player's actions feel more real and meaningful than one would usually find.

The characters in and around the Zero feel deep and rich. Even characters whose appearances seem bit parts carry a sense of life and believability. As the game progresses, Conway attracts a party of companions who join his search for 5 Dogwood Drive, each with their own outlooks and energies, motivations and troubles. Each new character shifts the dynamics of character exposition, bringing new aspects of familiar faces into relief with the flashlight of their own perspectives.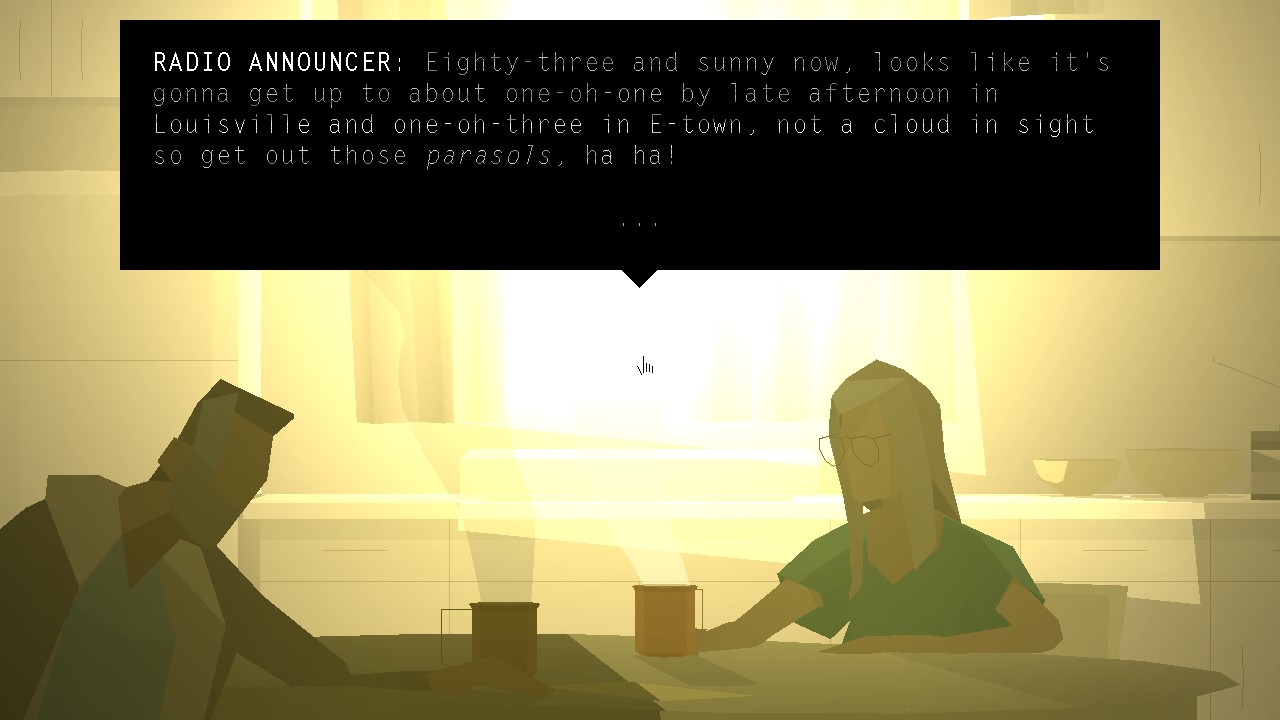 Visually, Kentucky Route Zero offers a deceptively simple style, and at first glance could be mistaken for 2D vector work. Instead, KR0's point and click scenes are entirely 3D, combining some great set design, fantastic lighting and some nice camera work with dynamic effects that work to enhance and support the game's aesthetics rather than define them (in particular, there's a super neat bit with some trees towards the end of Act II that creates an opportunity for two pairs of characters' contrasting experiences and enthusiasm to be presented at once in a way that is both interesting and in some ways moving).

From a sound design perspective, the game is equally striking, with the already atmospheric visual and narrative tone boosted further by the kind of immersive soundscapes that tend to not be directly noticed until highlighted, but as soon as you're aware, you can't help but admire them.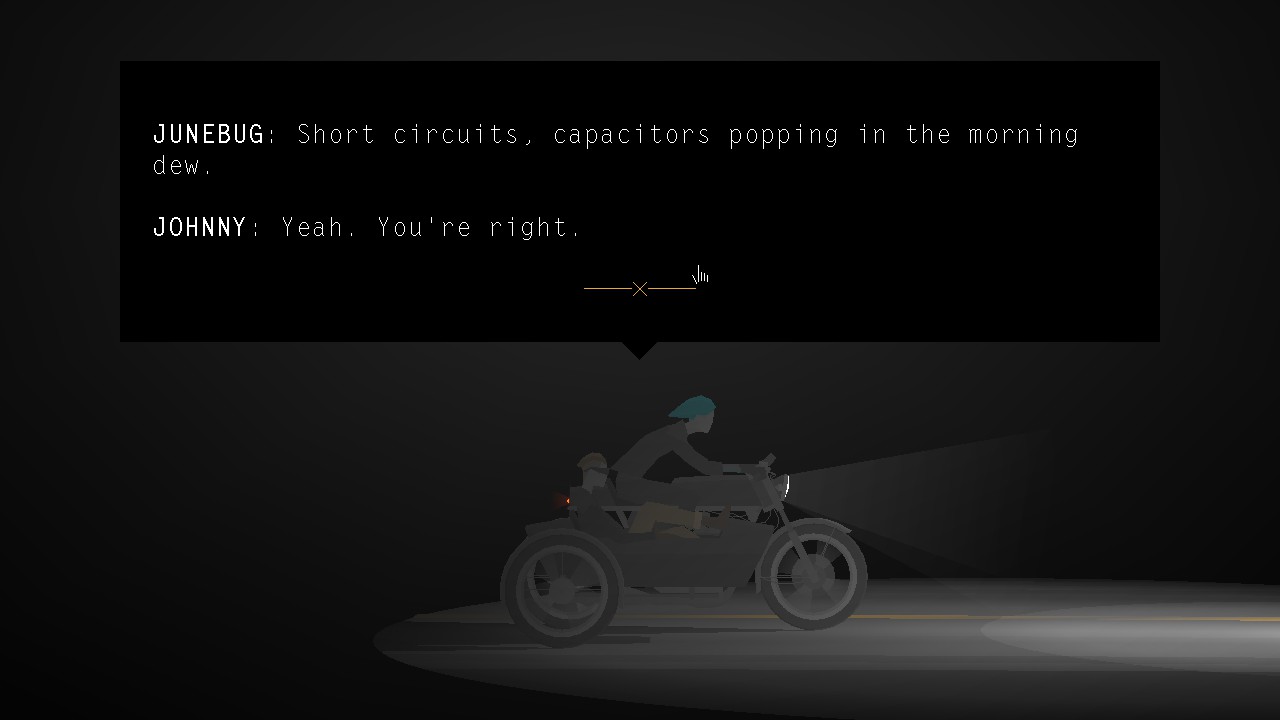 Kentucky Route Zero is a masterful work of interactive storytelling that is executed astoundingly well. For those who already know this, here are a couple of articles and interviews which are worth checking out if you haven't come across them already.

If you're undecided or would like to see more examples of this team's narrative work, Cardboard Computer have released two free standalone interludes, Limits and Demonstrations, and The Entertainment, which take place between Acts I and II, and Acts II and III respectively.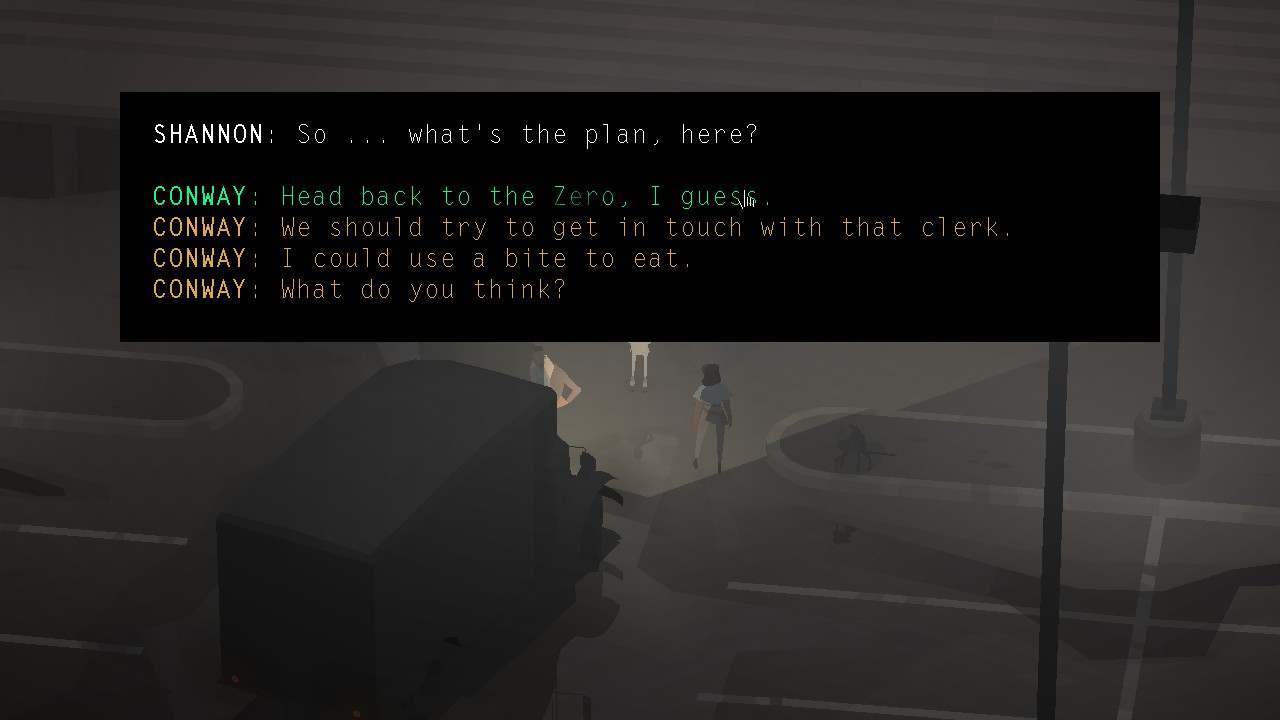 Also of interest, the Double Fine Game Club will be playing through Act III of Kentucky Route Zero starting Saturday the 24th of May. In the past we've been joined by developers Jake Elliott, Tamas Kemenczy and Ben Babbitt who've shared interesting perspectives. More details can be found on the Double Fine forums and the Game Club web page.
Kentucky Route Zero can be found on Steam, and (at the time of writing) is 50% off on the Humble Store.
Some you may have missed, popular articles from the last month: