The abstract puzzler is an attempt to make sense of paradoxical time loops through a simplified model of time travel, and was inspired by an argument over the plot of action classic The Terminator.
Induction
is developer
Bryan Gale
's first independent title, and he's handling everything from puzzle design to code and graphics.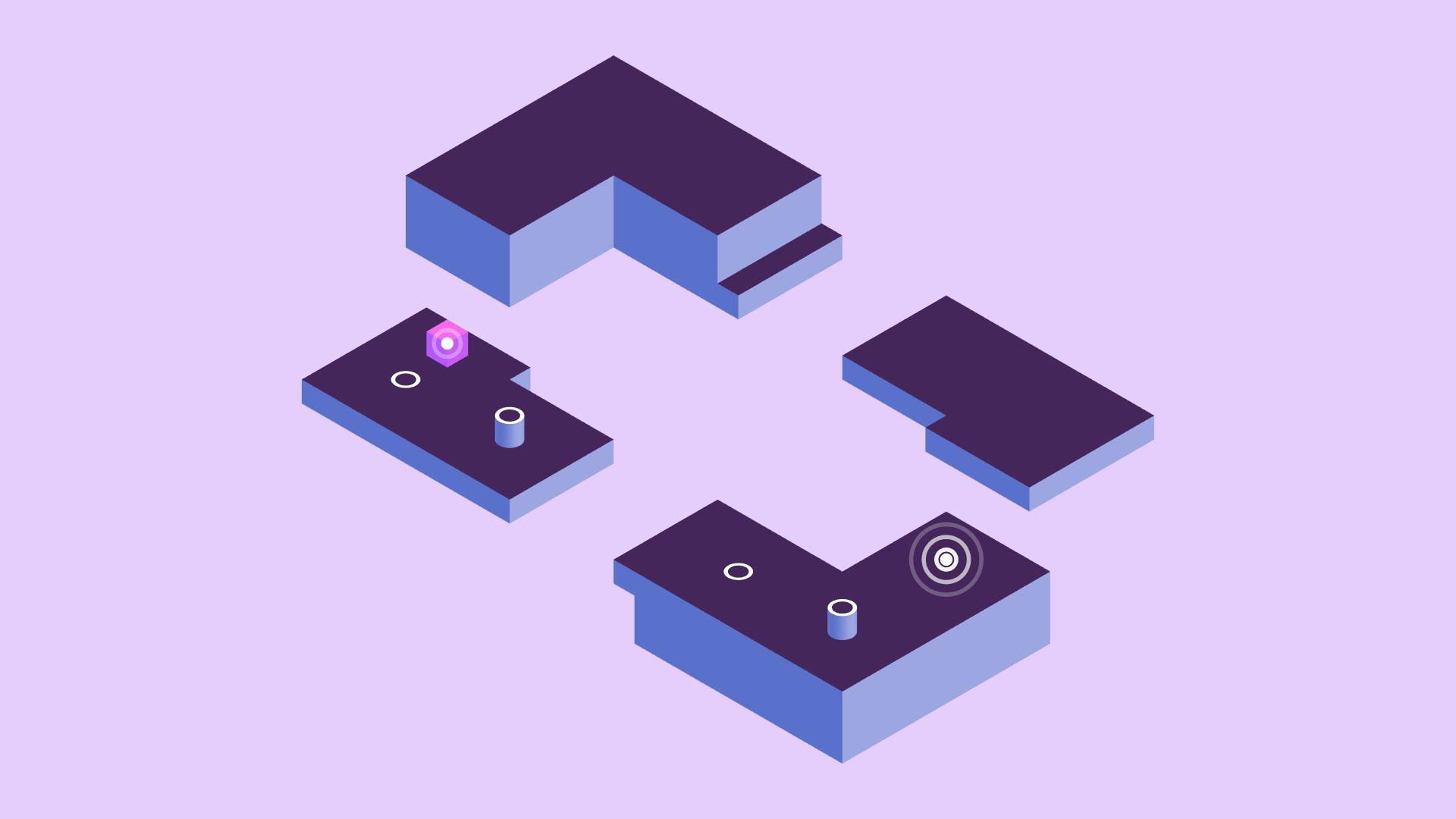 In Induction you control a cube, which has to make its way across a level to a goal. To do so, it must cross several gaps by activating bridges with keys and different kinds of sensors. Sounds simple, but when the trigger to a bridge is on another platform, things immediately get complicated. To solve this conundrum, you're able to split the timeline, and your previous self immediately starts acting out your precise movements from before. Where this really gets interesting, is when you go back in time and take control of this newly spawned cube. Doing so lets you alter the previous timeline, and it also lets you split out yet another timeline. This gets pretty insane fast, and once you encounter the more difficult puzzles, there's no choice but to create several such timelines to succeed. And if that doesn't sound complicated enough already, there's a huge catch here: All cubes have to be able to make it back to the point where their timelines were split from. Otherwise, you'll have no choice but to rewind time or start over.
The early Linux build I've banged my head against has around 40 levels, but according to an interview with video podcast
Gamerscore Whores
during
EGX Rezzed
, the developer aims to bring this number up to around 60. I've barely cleared half of the puzzles in the preview build, so this game is shaping up to become a real brain melter.
If this sounds interesting, Induction is currently seeking votes on
Steam Greenlight
. It has rocketed into the top 40 though, so it's only a matter of time before it's greenlit for sale on Steam. Bryan Gale also has a
Twitter account
where he regularly posts updates on development of the game. Induction is slated for release in early 2016.
For other time manipulation games, puzzle classic
Braid
and the excellent
Gateways
are safe bets. And if you're just looking for a difficult puzzler, make sure to check out
Snakebird
if you haven't already.
Some you may have missed, popular articles from the last month: