The popular Lovecraftian action platformer from developer Spooky Squid Games has been released for Linux with a massive content update, including two new bonus levels and a new "gamepad preserving" novice mode. An awesome new trailer has also been released in collaboration with photographer Paul Hillier: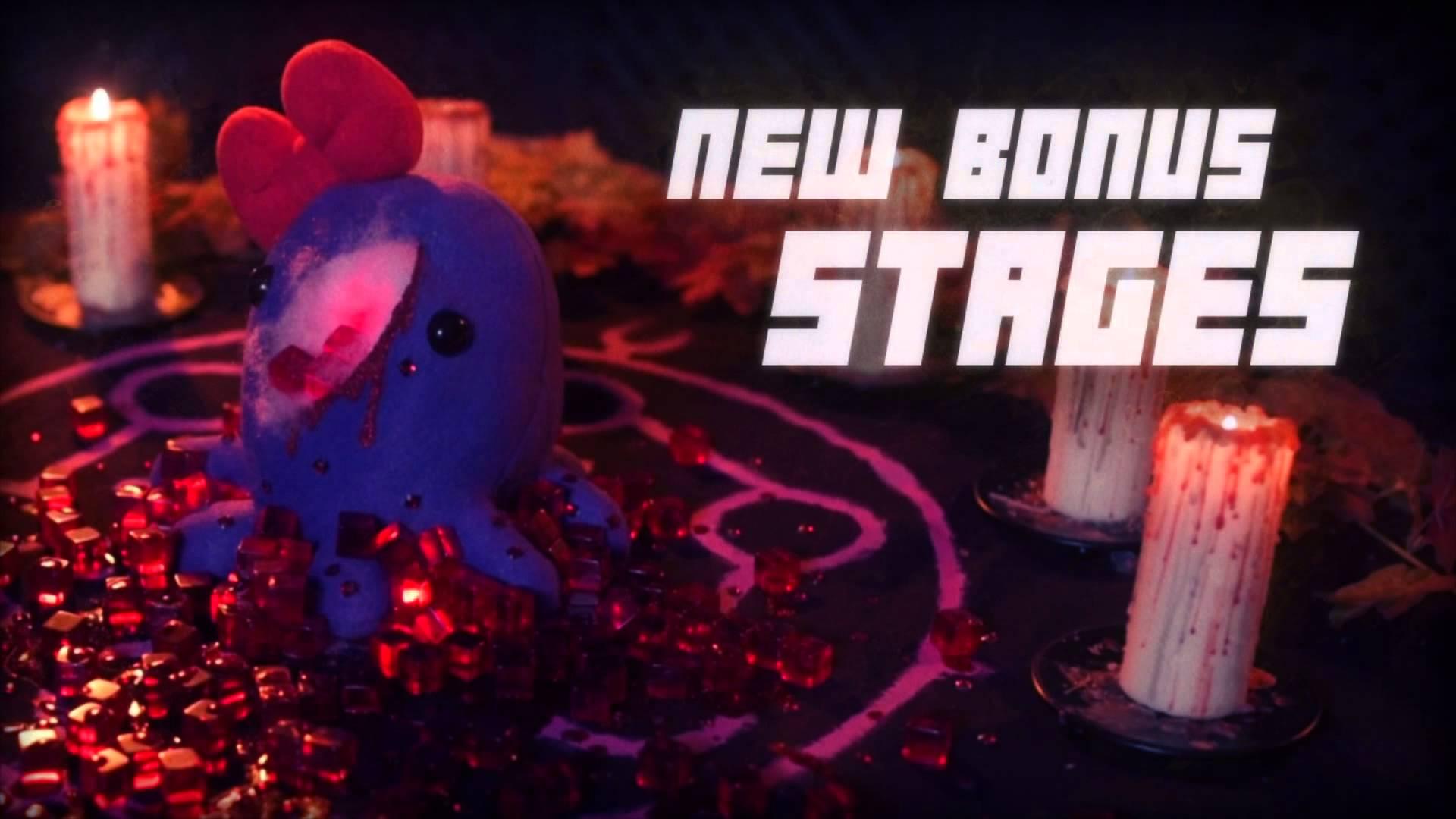 A list of new content and features was posted in the official announcement on Steam:
Quote

New engine rewritten in C for 60fps gameplay on netbooks and older computers.
Shorter and easier Novice Difficulty levels.
New bonus levels! Winter's End and exp. 666.
Record, play and share your best runs on the leaderboards. Watch the top players to improve your runs!
Enhanced blood effects! Double the blood particles!
Support for both DirectInput and XInput controllers.
Lots of other little bits of polish, from save games to graphics options.
I've been playing They Bleed Pixels since the beta was made available for Linux a few weeks ago, and I'm loving it. The precision platforming is both difficult and smooth, and the skill-focused combat makes it something truly special. Mashing buttons is never a good strategy, since it will take significantly longer to kill off enemies, and it reduces the amount of points you get for doing so. Points you need for creating much needed checkpoints at strategic places in the huge levels.

So far I've only made a full playthrough of the novice difficulty mode, and I'm up to the first chapter of Dream 3 on normal mode. I have yet to play any of the bonus levels, but they look amazing, and I can't wait to dig into them. I had hoped to post up a full review along with the release, but the game is punishingly difficult and requires so much concentration that I can only play it after my wife goes to bed. It definitely deserves a proper write-up though, and I intend to do it justice when I've gotten a full impression of it.

As previously reported, the game has undergone a massive rewrite by the developer, and has been ported to Linux and Mac with the help of Ethan "flibitijibibo" Lee.

About the game (from Steam)

They Bleed Pixels is a fiendishly difficult action platformer inspired by H.P. Lovecraft and classic horror. Rendered in a distinct visual style that blends pixel art with paper and ink textures, They Bleed Pixels is a singular mix of intense platforming and fierce beat-em-up action. At the core of its fighting system is a simple one-button combat scheme with surprising depth and versatility. Button mashing is discouraged while kicking shadowy monsters into saws, pits and spikes is rewarded, thanks to a unique system that lets you earn and place your own checkpoints through stylish kills. The fancier your kills, the faster you fill the checkpoint meter.

Story:
When a young girl arrives at the Lafcadio Academy for Troubled Young Ladies, she's unprepared for the violent nightmares that plague her dreams and transport her to other worlds. Worse yet, her dreams are intruding into her waking life, slowly altering her flesh into the demonic form of her night terrors. Can she destroy the mysterious blood-soaked book that appears to be the root of her troubles or will her transmutation from girl to clawed horror become complete?

Key Features:
Extra tight controls: One-button attack system favors skilled combat over complicated combos and button-mashing. Super precise platforming controls let you stop and start on a dime while pulling off gravity-defying dashes and double jumps.
Eleven massive levels to fight through and explore, each with unique visuals and music. Unlock additional guest levels from indie game developers based on their own creations: They Bleed Ponycorns, They Bleed Stardust.
Unique checkpoint system rewards fancy kills with a save spot you can carry with you. Hold on to it for extra points or drop it right away to preserve your progress.
Becoming a monster stabbing master with individual level rankings, online leaderboards for speed and high score as well as over 100 skill-based achievements. There's lots to aim for after you've completed the game.
Lush pixel art motion comics tell the story a young girl haunted by eldritch nightmares.
Original electronic soundtrack by DJ Finish Him (aka Shaun Hatton) composed with synthesizers, unconventional instruments and gadgets often not meant for musical use.
They Bleed Pixels is available on Steam and is 75% off for the next week. There's also a Collector's Edition available, which includes the soundtrack.
Some you may have missed, popular articles from the last month: