Order of the Thorne: The King's Challenge
is the latest game from Quest for Infamy developer Infamous Quests, and is the first game of a planned anthology series, now available on
GOG
,
Itch.io
,
Humble Store
and
Steam
.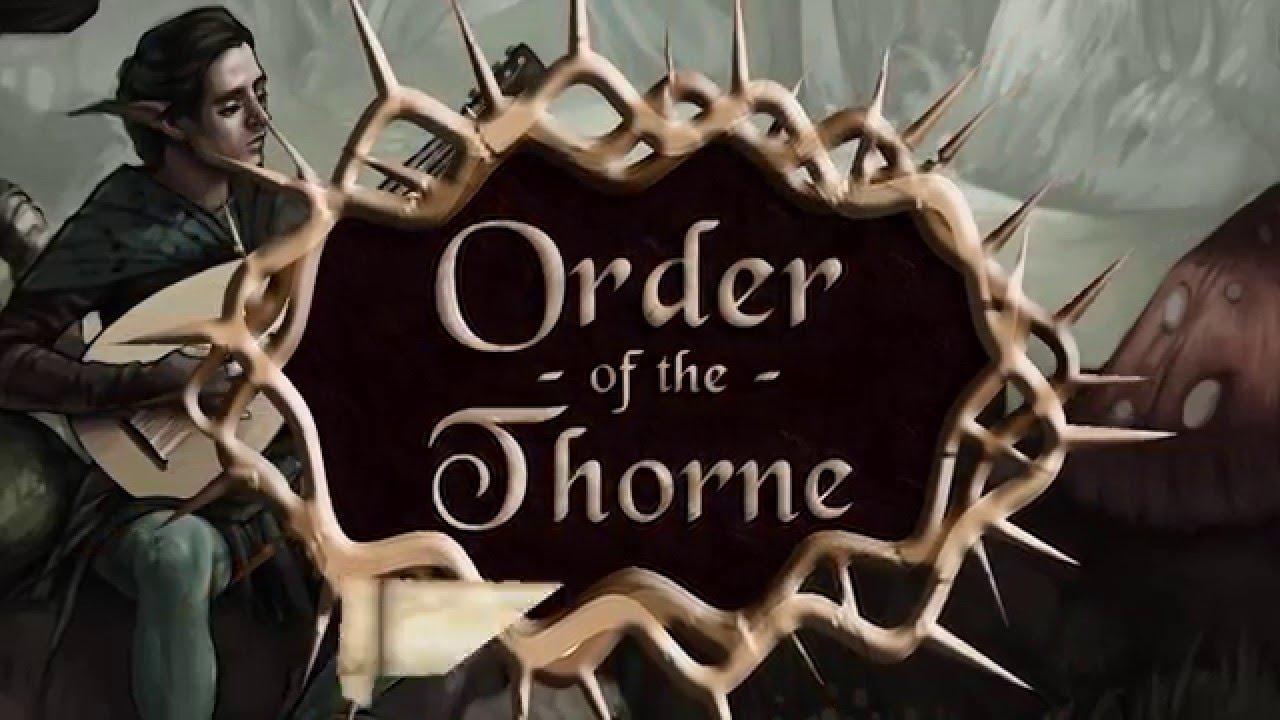 The game was funded on
Kickstarter
last spring. We have previously covered the
announcement of the game
as well as the
crowdfunding campaign
, which also funded development of two additional games.
This first installment of the Order of the Thorne anthology series takes place in the Faerie Realm where the King has proposed a challenge. If anyone can find his Queen, who has hidden somewhere in their kingdom, he will grant them one wish. And so Finn the Bard takes up the challenge out of a selfless wish to help every musician far and wide.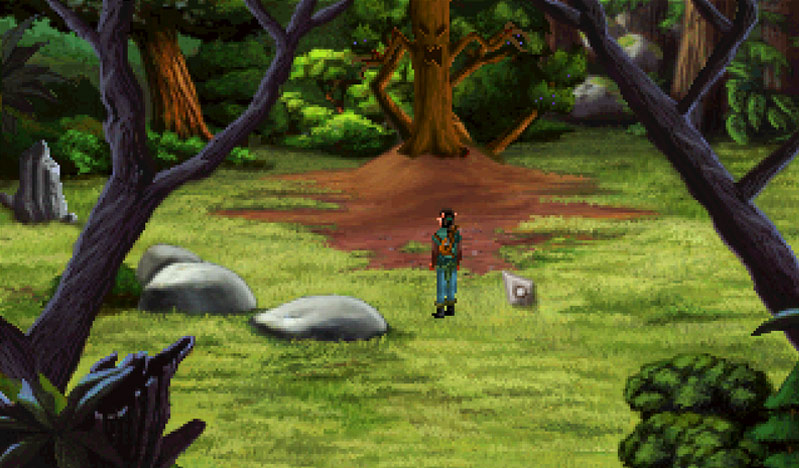 The King's Challenge is a traditional adventure game, which reminded me quite a bit of the early King's Quest games and Loom. Take my comparison to King's Quest with a pinch of salt though, as I only played a bit of the original first game at a friend's house many years ago, and the
AGD Interactive
remakes of the first two games are to this day the only games of the franchise I have ever completed. The reason why I also compare this game to Loom is that you get to play songs on a lute, which will sometimes have effects that are required to solve puzzles, like putting people in a certain mood.
Choosing a song on the lute will display a sequence of notes that you will then have to repeat in the correct order for the song to be played. If that sounds tedious or difficult though, you can switch between hard and and easy mode at any point in the game. The easy mode will just play the song at the press of a button, freeing up your hands to do something else in the meantime.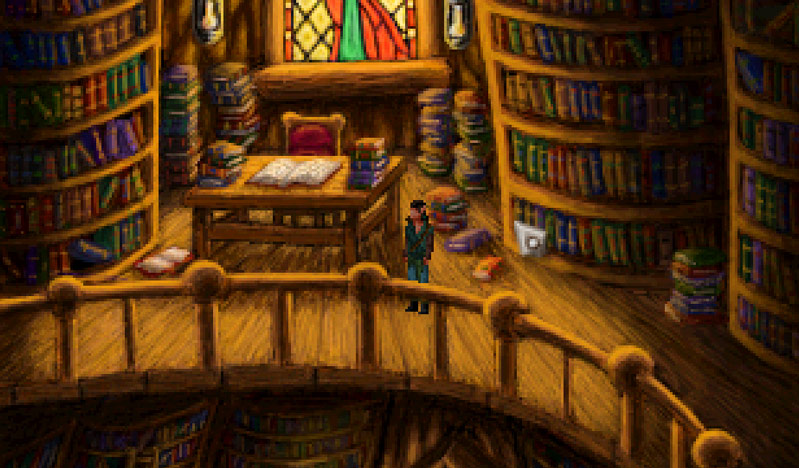 Most puzzles in the game are of the conventional variety though, and even though none of them are particularly hard to figure out, I found them enjoyable and they all fit well in with the theme and setting of the game. This game uses a two-button control scheme, with left-click for interaction and right-click to examine things. There are no dialogue puzzles, but you have to talk to a rich cast of characters to acquire information that you need to get through the game.
One thing I greatly appreciated about this game is that there are a lot of scenes stretching out from the huge tree housing the Royal Court, which gave me a sense of exploring a vast kingdom. But even though there is a big area to cover in search of the Queen, the scenes are connected in such a way that it never takes you long to get back to the massive tree in the middle. I also never found myself "pixel hunting" in any of the scenes, since objects of interest either stand out in their placement or are signposted through dialogue or cutscenes.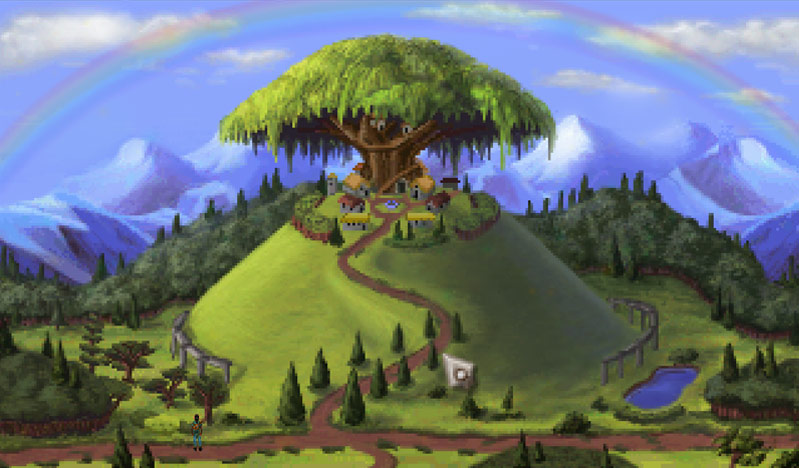 The story is well written and concise, with several nods to fairy tales and classic adventure games. There wasn't anything in the writing that really stood out to me, but I appreciate a game that delivers its story efficiently and with respect for the player's time, and this game certainly does that. There are few things I find more annoying in a game than clicking on a hot-spot for the second or third time and be forced through the same long-winded speech again, so I value it all the more when a game gives you just enough information on repeat delivery of dialogue to nudge you along in the plot and puzzle solving.
Like Infamous Quest's previous game, this one also uses the now open-source
AGS engine
. This means it also has many of the limitations and issues of other games using the engine, and I've been unable to Alt+Tab out of the game or switch virtual desktops with both the GOG and Steam versions that I have tested. In the Steam version, features like the overlay and screen capture do not work, and achievements only occasionally unlock. Both versions have a graphical settings panel that I don't think I've seen in any previous AGS games on Linux, which saves you the trouble of having to manually edit the acsetup.cfg file if you want to put the game in windowed mode or change graphics filters.
Overall, I greatly enjoyed The King's Challenge, and I wished I could have continued playing when it was over after three hours of play. The ending and post-credits scene allude to things to come in the next installment, Fortress of Fire, which I can now almost not wait to experience. In the meantime, we have
Roehm to Ruin
to look forward to, which reminds me that I really need to get around to finishing Quest for Infamy.
You can buy The King's Challenge from
GOG
,
Itch.io
,
Humble Store
or
Steam
.
Some you may have missed, popular articles from the last month: