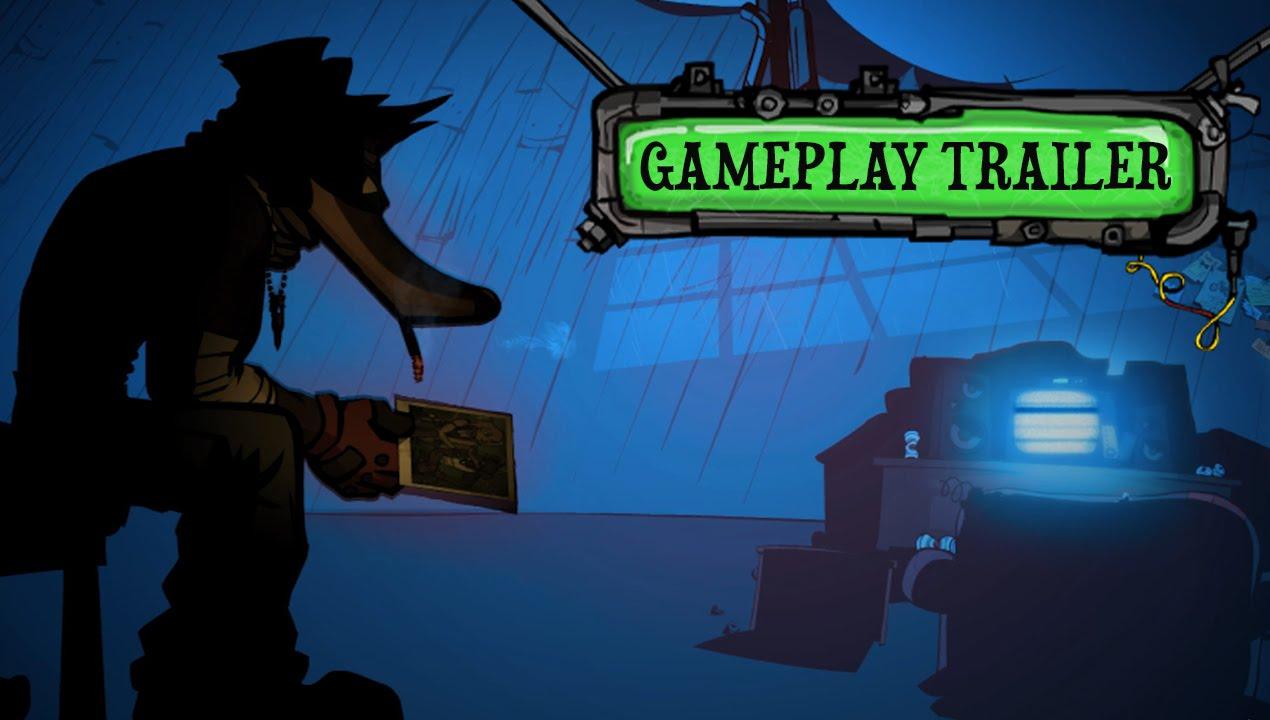 Buck
is a 2D action adventure set in a post-apocalyptic word, inhabited by anthropomorphic dogs. It features fast-paced action platforming with a loot system, but also low-key elements like player driven dialogue and weapon customization between missions.
The demo, which is available from the
campaign page
, contains some story and dialogue, a tutorial and a longer mission; and should give players a good idea of what to expect from the full game. What especially appealed to me in the demo is how the balance between gun-fighting and hand-to-hand combat works. You start out with two different firearms; a gun with multiple rounds per clip and a shotgun, which packs a punch, but only has two clips and is slow to reload. In addition, you also have a melee weapon you can swing at enemies, but you can usually only get one good hit in before you're overrun by enemies. Your most nimble weapons are your fists—or paws rather—but you need to have evened the odds out a bit before it gets to that.
Sounds interesting? Take a look at the
Kickstarter campaign
.
Other campaigns
There are also several other crowdfunding campaigns which are targeting Linux as a release platform at the moment. Here are a few that might be of interest:
From left to right, COLUMNAE: A Past Under Construction, Mongrel and Escape from Pleasure Planet. (Click to enlarge.)
COLUMNAE: A Past Under Construction
is a steampunk point-and-click that looks stellar and should have had an article of its own, if only I'd have time to write one. Developer
Moonburnt Studio
is off to a good start, but they need all the help they can get to make it across the finish line in four weeks' time, and they also have a project up on
Steam Greenlight
.
Mongrel
is a 2D action platformer, inspired by Conker's Bad Fur Day, The Legend of Zelda and various metroidvanias. Developer
Fischmell
has been on Kickstarter with their game before, but the campaign seems to lack the bit of spark it takes to keep the pace up throughout the funding period, so it's not looking too promising at the moment.
Escape from Pleasure Planet
is the gay Sci-Fi follow-up to
My Ex-Boyfriend the Space Tyrant
. The game has already been funded, and will be available DRM free and on
Steam
.
From left to right, Best Buds vs Bad Guys, Eldet and Wizard of Legend. (Click to enlarge.)
Best Buds vs Bad Guys
is the dad-and-son developed run 'n' gun platformer that was covered
here on GOL
last week. They've only scraped together half of their goal with just one week left; but with such a low target, a gentle push towards the end of the campaign is all it would take to get it funded.
Eldet
is an 18+ medieval fantasy themed VN with LGBT characters and people of color. It has already more than tripled its original funding goal, and has a multi-platform demo available for Linux, Windows and Mac.
Wizard of Legend
is another fantastic looking game that I wish I'd dedicated the scope of an entire article to. It's a fast-paced 2D dungeon crawler with impressive spell-based combat mechanics, and it also comes with a Linux demo.
And that's all I have, unfortunately, but feel free to share other campaigns you have come across in the comments.
Some you may have missed, popular articles from the last month: