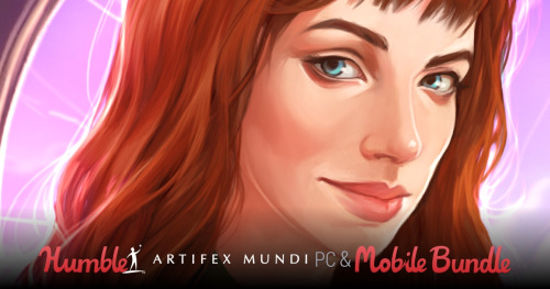 Humble Bundle
is having another interesting bundle featuring some titles from developer and publisher Artifex Mundi. All its 10 Hidden Object games have Linux support and can be purchased for only 5 USD. In general, all of them have a few Positive reviews from Steam users, except those marked with "
(!)
" as a warning:
Pay $1 or more:
-
Dark Heritage: Guardians of Hope
(!)
-
Vampire Legends: The True Story of Kisilova
-
The Secret Order 2: Masked Intent
Pay more than the average price:
-
The Secret Order 3: Ancient Times
-
Crime Secrets: Crimson Lilly
(!)
-
Eventide: Slavic Fable
-
Grim Legends: The Forsaken Bride
-
Grim Legends 2: Song of the Dark Swan
Pay $5 or more
-
Grim Legends 3: The Dark City
-
Mythic Wonders: The Philosopher's Stone
As always, you have a limited time to buy the bundle before it's replaced, indicated here:
------- TIME LEFT -------
Link
:
Humble Artifex Mundi PC & Mobile Bundle
In case you're wondering, the first release of
The Secret Order
isn't present on Steam. There is a fourth episode that wasn't included either.
Also, none of the games has a DRM-Free version.
By any chance, do you play these kind of games? What do you think about this particular selection?
Some you may have missed, popular articles from the last month: