Hyperspace Dogfights [
Official Site
] sounds really fun and it's starting to look really good too. The developer sent across the new teaser trailer along with some more information on their air brawling and a roguelike mix.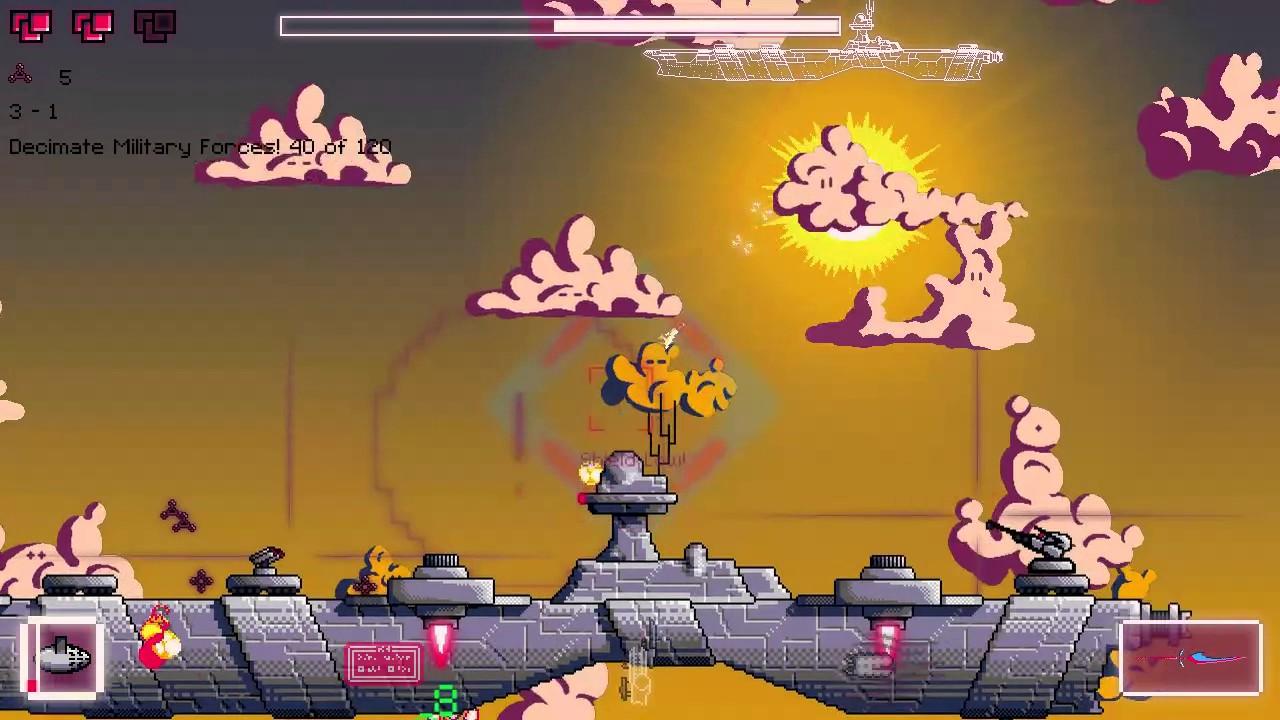 About Hyperspace Dogfights
Hyperspace Dogfights or "HDog" is an air brawler rogue-like-like-like in which you blast, dodge and slice your way through waves of technologically inferior enemies, in front of a never-ending nova sunset. As the game progresses, your adaptive hyper-jet evolves into something stronger and weirder, by gathering some of the hundreds of items available in the game.
It does sound like it could be damn fun! The visuals are nice, the combat looks manic and challenging and I'm really loving what I see here. The important question is: What do you think? Let me know in the comments.
Press release in the spoiler below for those interested in extras:
Leipzig, 09.01.2017 – Sleeper Games just released the first game-play teaser for their upcoming air brawler rogue-like Hyperspace Dogfights. The game-play showcase introduces various enemy and boss encounters, different ranged and melee weapons and special moves, as well as the games chilled summer-hit soundtrack. The video also hints at dozens of different passive and active items for the player to collect.

Hyperspace Dogfights' "Ace Access" payed-alpha program will make the game's in-development builds available to a limited few (approximately 100 copies sold each month), allowing them to play and sample the game before anyone else, while at the same time keeping the amount of feedback manageable for the developers. Ace Access users buy the game at a reduced price and will get continuous updates each month, gaining access to all future builds that will get released, as well as to private forums on itch.

Sleeper Games selected itch.io as their initial distribution platform mainly because it allows limiting the amount of early access copies that are sold. Lead designer Stefan Widany commented: "We did closed alpha testing for a month and that was very manageable. Now we need broader feedback, but we also want make sure that we can continue to individually engage with the people that buy our game. So itch is the way to go, since it's refinery options looks great in regard to early access developer tools."
Thanks to Stefan Widany for letting us know!
Some you may have missed, popular articles from the last month: